ALL FESTIVAL LOVERS are invited to a NEW NIGHT GIG presented by Kāpiti Food Fair for an evening of epic proportions with the amazing fire-breathing country diva TAMI NEILSON headlining the Tuatara Stage.
ALL TICKETS SOLD ONLINE - The Ticket Office may open 6.30pm to 7.30pm at the venue if tickets are available.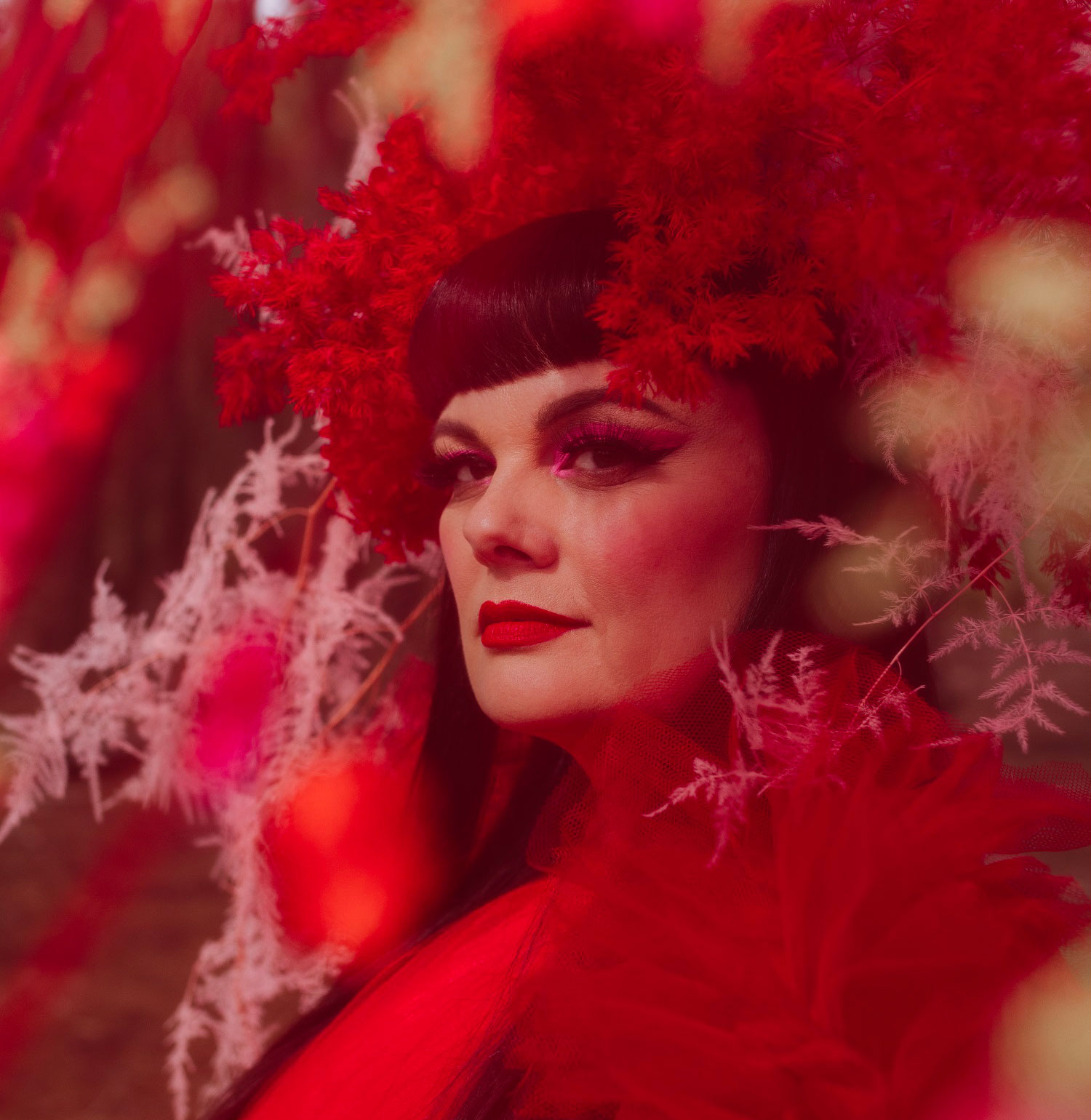 2023 opens new doors for the Kāpiti Food Fair with the decision to present this GIG.


Tami Neilson is known for her tireless work ethic, seemingly infinite musical gifts, subversive songwriting approach, and finding extraordinary success on her own terms in the country music industry world-wide.


We can't wait for Tami to take command of the stage with her band. This GIG will be supported by a local act, Food Truck Alley and the release of 3,000 tickets with the aim of making a lasting impression in both the mind and body – GOOD friends, GOOD times, GOOD food and GOOD music at the Kāpiti Food Fair Night GIG.
Saturday 2 December 2023 | OUTDOORS CONCERT – RAIN or SHINE
6.45pm to 10.30pm | Mazengarb Reserve Paraparaumu | Kāpiti Coast

ALL TICKETS SOLD ONLINE - The Ticket Office may open 6.30pm to 7.30pm at the venue if tickets are available.
GETTING THERE
Walk | Bike | Drive (plenty of free parking on-site)
FREE buses from Paraparaumu Railway Station at 6.13pm, 6.43pm or 7.13pm and return again on the buses at 10.43pm to catch the 11.06pm train to Wellington – if the buses are full, they will return to the Mazengarb Reserve for a second trip to the Station to catch the last train to Wellington at 12.06am.
MERCHANDISE for sale
Tami Neilson and Kāpiti Food Fair merchandise will be on sale.
FOOD TRUCK Alley
Serving an excellent range of affordable street food for hungry and peckish ticket holders during the GIG. Vendors serving up deliciousness are: Black Beauty, Black & Orange Catering, Bratwurst Bros, FruitScoop, Garuda Food Truck, Hong Kong Foodie, K&K Food Caravan, Mao and Co - Dumplings and Noodles, Mr. Circle, Roti King. There will be dairy free, gluten free, vegan and vegetarian options available.
TUATARA Licenced Bar
Serving a range of Tuatara cans and our very own special release microbrew made for us by Tuatara and on-tap - look for the badge name: Kāpiti's Finest at the Fair! There will also be delicious can cocktails from our friends at The Bond Store, and award winning cider from Ōtaki based, Elemental Cider.
What is permitted
Low seats, picnic blankets, small soft bags with snacks from home, empty water bottles. Red Badge Security will complete bag search at Gate Entry.
What is NOT permitted
High Stools or chairs, umbrellas, hard chilly bins, glass bottles or cans, dogs.

Photo: Sophia Bayly
ABOUT TAMI NEILSON
Born in Toronto, Tami Neilson has been performing for as long as she can remember, first alongside her parents and brothers in the Canadian country music family band, The Neilsons.
From being cradled as a baby in the arms of Roy Orbison, singing with Kitty Wells at the age of 10, and opening for Johnny Cash in her pyjamas at 18, she had already led an extraordinary life before leaving North America in 2007 to start her own family on the other side of the world in New Zealand, where she has resided ever since. It was there Neilson forged her own artistic path as a critically acclaimed solo artist and songwriter, ultimately earning wide-ranging applause and a myriad of NZ based awards for her booming vocal power and inventive, strikingly personal approach to country, rockabilly, and soul.
In 2020, she was internationally praised for her album release, CHICKABOOM! No Depression declared, "Neilson's phrasing is impeccable…she gets inside the song, turns it inside and out, and makes it her own. She can soar on the rockers, she can deliver the heart-rending ache of a ballad of lost love, and she can capture the playfulness of a schoolyard rhyme with a joyous seriousness."
Now, with the groundbreaking KINGMAKER album, she takes her music and message even further, using her one-of-a-kind voice to rattle cages and change the game for those who have been denied their rightful place at the table for far too long. The story of Tami Neilson is just taking shape, from her humble beginnings and tireless work ethic, and success, on her own terms. Tami is using her voice to be a game changer, a cage shaker, a Kingmaker.

SUPPORT ACT: Get ready for Jodie and the Stowaways
Jodie and the Stowaways blend pop, country, rock, soul, and blues influences, together to bring a unique energy to the stage. Playing a mixture of original material and cover songs (with a particular passion for 90's pop), their live shows are always a hit with audiences looking to have a good time. Years of experience playing all kinds of gigs has allowed this four-piece to develop their well-crafted sound; one that balances polished musicianship perfectly with raw, authentic energy. A fun energetic party band who will keep everyone singing and dancing all night long.
Jodie's original music is shaped by the storytelling of country music that she has been immersed in from a young age and mixed with the energy of pop and rock music. The Stowaways guitarist, Beau Redding, is originally from Austin Texas and is heavily influenced by the country roots of his homeland.