Visitor Information
ENTRY:
FREE up to 16 or $10 Adult
$5 Gold Card or Student ID
$2 Jute Shopping Bag
PARKING: Gold coin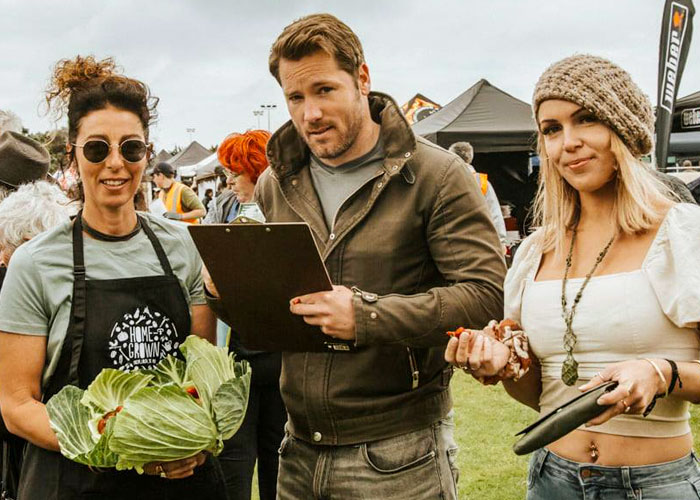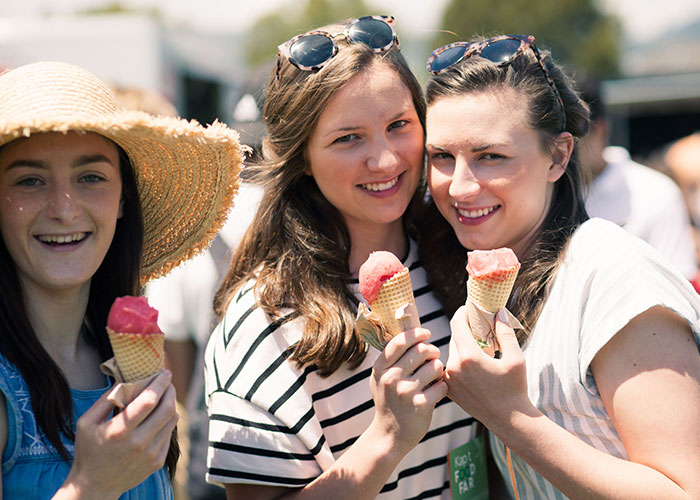 20,000+ visitors
250 vendors - packaged product & ready to eat delights
Licenced Tuatara Bar & Stage
ZEAL ZONE & Circus Buskers
FREE Kids Zone & Face Painting + more
Crowd friendly dogs on lead welcome
COVID-19
If COVID Alert Levels go to 2, 3 or 4 in the days leading up to the Fair, we will CANCEL and TRANSFER tickets to the 2022 Fair on Saturday 3 December 2022 or REFUND tickets. Stay home if you are feeling unwell, scan in using the QR tracer code or sign-in on our manual visitor log. Our strong plea to all visitors, vendors, entertainers, crew and volunteers, is to get fully vaccinated, ka pai.
GATE ENTRY
Tickets Cash or Eftpos at Gate (please do your best to have right money available) or Humanitx online - thank you Kāpiti Rotary for running gate entry.
TRANSPORT
Park on-site for a gold coin or catch the train to Paraparaumu Station and board the FREE Bus on the half hour for a short ride to and from the Fair.
FREE Bus
Departing the Station at: 10.13am, 10.43am, 11.13am, 11.43, 12.13pm, 12.43, 1.13pm, 1.43pm, 2.13pm, 2.43pm, 3.13pm.
Departing Mazengarb Reserve at: 10.43am, 11.13am, 11.43am, 12.13pm, 12.43pm, 1.13pm, 1.43pm, 2.13pm, 2.43pm, 3.13pm, 3.43pm.
If you are local, walk or ride your bike or catch the train from Waikanae or Paekākāriki & board the FREE bus. There are plenty of bollards and trees at the Mazengarb Reserve that your bike can be padlocked too.
ENTERTAINMENT
Live stage entertainment in the licenced Tuatara Bar & Stage.
ZEAL ZONE & circus buskers.
FREE Kids Zone by Kāpiti Castles with Noughts & Crosses, Mini Golf, Jenga, Connect 4 and multiple Castles (donations welcome).
FREE Daizy Design face painting (donations welcome).
ON SITE
ATM cash on site for visitors ($1 transaction fee) - thank you Kāpiti Rotary for running this service.
Jute shopping bags available for purchase at Gate Entry or from The Hits Info Hub for $2.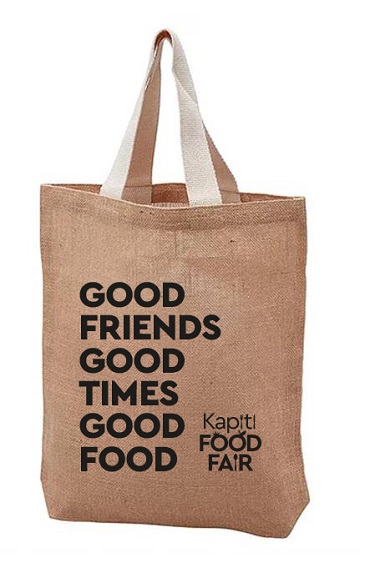 Lots of food & beverage products to taste & take home to your kitchen pantry or give away as gifts.
United nations of ready to eat food – don't bring your morning or afternoon tea, lunch or dinner, try something new & different – come along hungry.
Relax in the licenced Tuatara Bar & Stage with a craft beer, boutique wine or fabulous cocktails.
Perfect Christmas outing to buy gifts.
Crowd friendly dogs on lead are welcome.
On-site paramedic for any emergency.
Kāpiti Food Fair t-towels available for purchase from The Hits Info Hub for $5.
The Hits Info Hub will operate during the Fair to answer any visitor questions and to manage any lost property - thank you NZME team for supporting.
FREE water for visitors and their pooches - thank you Kāpiti Pure Water for supplying.
FREE sunscreen for visitors and don't forget your hat as we always have a hot day - thank you Cancer Society Kāpiti for supplying.
#LoveLocal #LoveKāpiti #KāpitiFoodFair Instagram frame on-site
The Fair reserves the right to use any image captured by our official photographer for promotional purposes in any media, in perpetuity without compensation, unless not consented.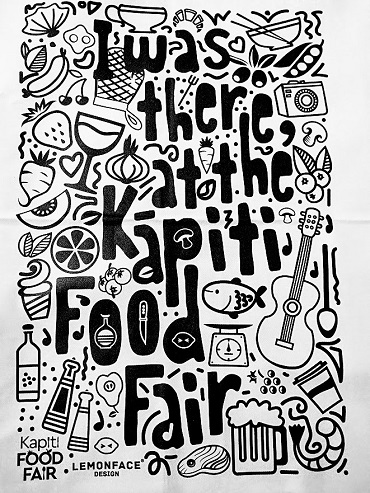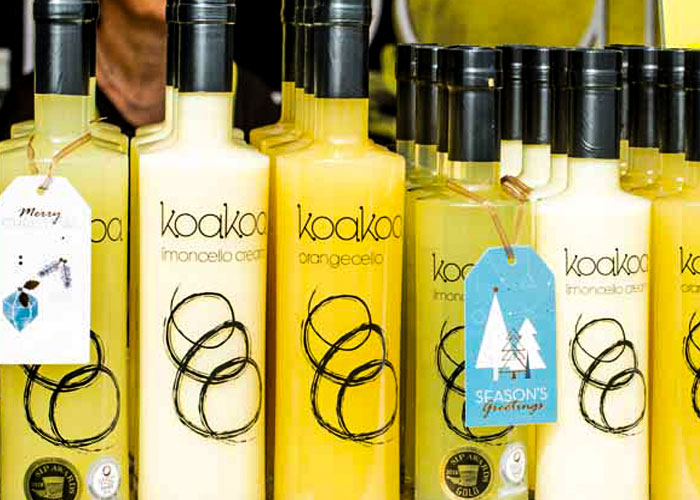 Kāpiti Food Fair is a pre-Christmas event providing a commercial opportunity for vendors to package their products for visitors to sample, buy gifts or to simply stock-up their pantry at home.
Previous Fairs have attracted artisan and commercial products including a large variety of ready to eat foods with every vendor adding to a positive visitor experience.
Just some examples of what has been on offer at past Fairs includes:
Chocolates, sweets, fudges, turkish delight, licorice, toffee apples, jams, marmalade, jellies, relishes & pickles, pates, pastes & syrups, sauces, dressings, vinegars, dips & spreads, pestos & salsas, dukkah & preserves.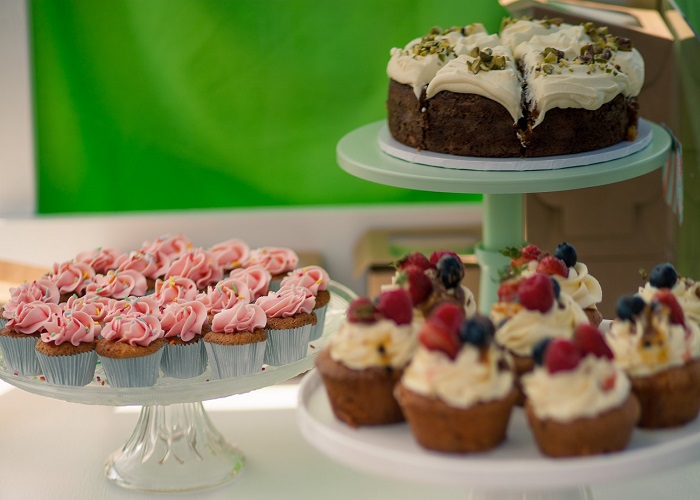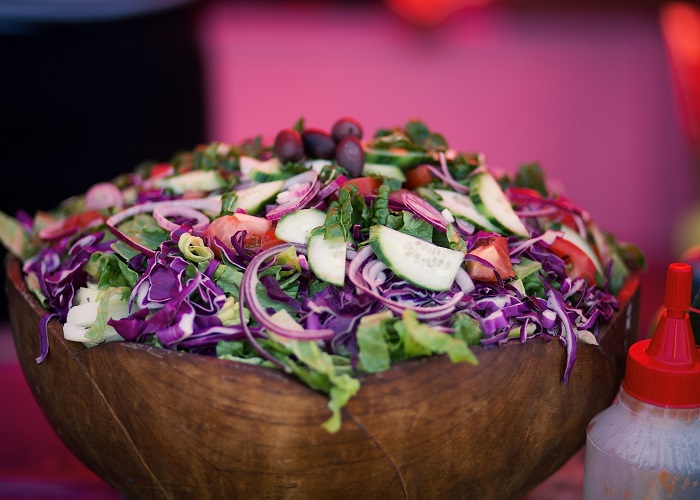 Figs, peanut butter, nut butters, breads, baking & cupcakes, cheesecakes, donuts, macarons & pastries, wines, beers, champagne, cider, mead & ports, liqueurs, whiskey, gin & vodka, juices, cordials & soda, teas, coffee, chai & kombucha, olives & olive oils, nuts, salts, peppers, ice cream, popsicles, gelato & sorbet, koeksisters, popcorn & candyfloss, meats, pies, salami & sausages, cheeses, DIY kits, eel, smoked salmon, crab & fish.
Honey, health & balm products, microgreens, herbs, spices & rubs, rice & noodles, pizza bases, vegetable wraps, cracker bread, muesli, sprouts, fruits & veg, kitchenware, tupperware & gadgets, henna art, recipe books, plant holders, handcrafted utensils & holders, pottery, chopping boards, spice racks, notice boards, plates & platters, tagines, pet foods, pepper grinders, mortal & pestles, eco & reusable bags & packaging, edible gardens, free range eggs & egg boxes and the united nations of ready to eat foods.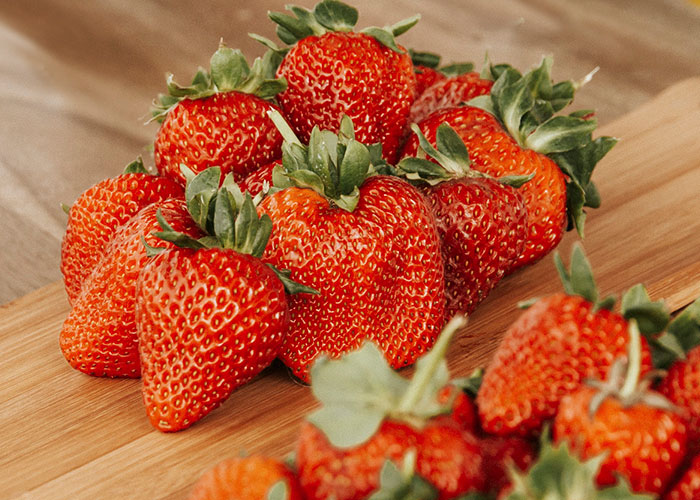 2021 will be no exception to this.