Media Release
Kapiti Food Fair
Kāpiti Food Fair: Reducing Waste, Celebrating Generous Volunteers, and Sustaining Our Community
Kāpiti Coast, Wellington, New Zealand, November 9th, 2023: The lead up to the 2023 Kāpiti Food Fair has the team working on many things including their waste minimisation ambitions and sustainability efforts. The Kāpiti Food Fair brings 10,000+ visitors to the Coast each year, which needs a crew the size of a village to execute to perfection.
"This year our objective is to reduce waste to the landfill by 90%," shared co-owner Helene Judge. "In 2019, we began our five-year waste journey with the goal to divert 100% of waste progressively from landfill. Covid has slowed us down as we had to cancel the Fair in 2021, yet in 2022 we continued our partnership with the magnificent team from Organic Wealth."
Before the Fair each year, the waste experts from Organic Wealth train volunteers from the No 49 Squadron Air Cadets so on the day of the event, they work together as a large effective team sorting waste for the day – the aim being no contamination in the recycling and organic waste bins. Organic Wealth also contacts all vendors to discuss their packaging options, making sure they're using compostable or products that can be recycled. It's a genuine effort as we all believe it's the right approach as a major event taking care of Papatūānuku."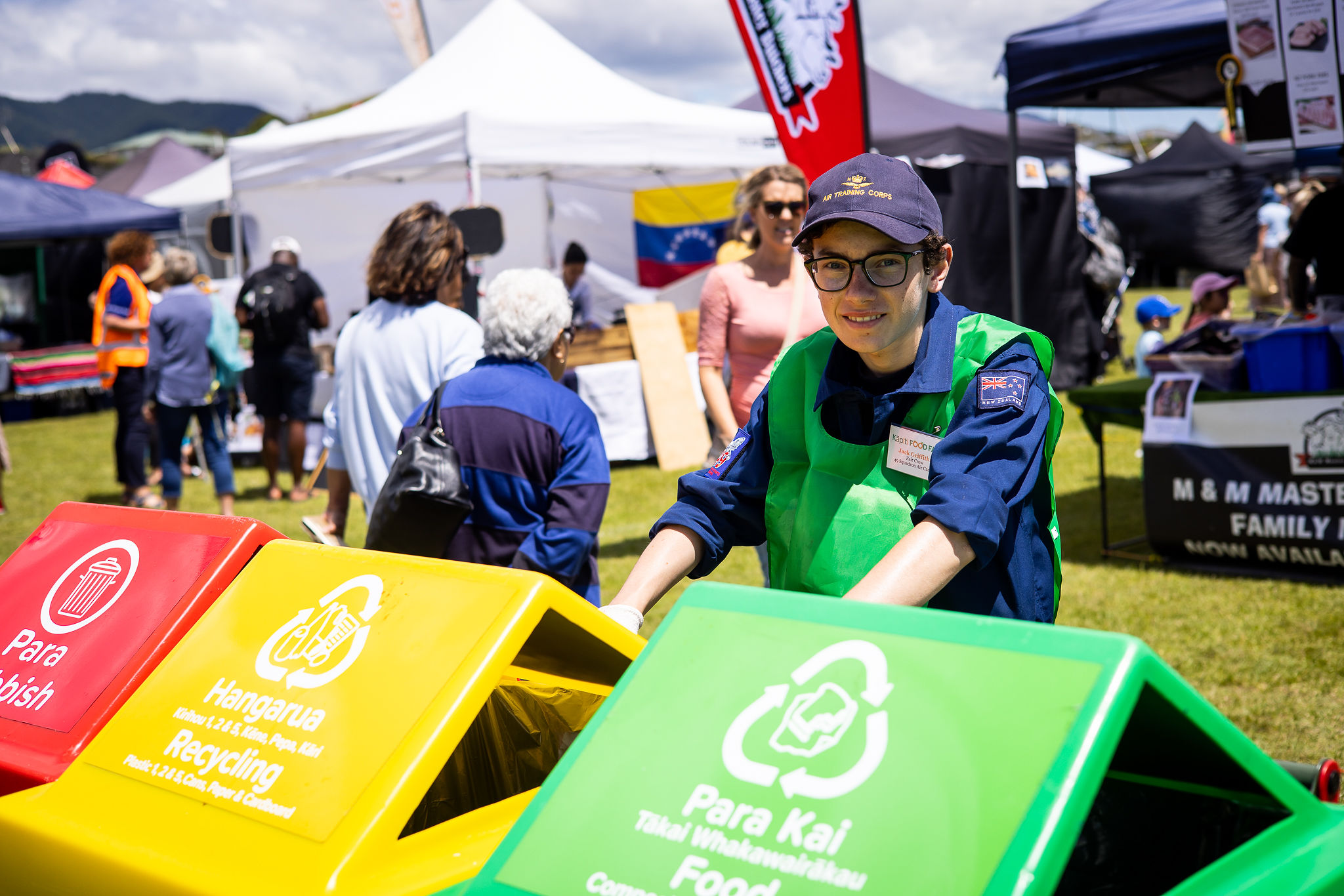 Once the Fair is over, Organic Wealth creates a meticulous waste diversion result and makes recommendations on how the Fair can continue to improve for the future. Each year, the Fair's owners look forward to the result of how their efforts will be rewarded with an excellent diversion rate with the help of volunteers and vendors at the Fair.
If you wish to read in depth about the Fair's efforts, you can review their strategy here >>
Another key component to bringing a day filled with pure joy to Fair-goers, are the many other volunteers who pitch in to do many important jobs each year. Volunteers are the heart of every organisation and community, and for the team behind the Kāpiti Food Fair, this year is no different.
"Being part of our community is important for Helene and myself. Our social agenda is to contribute to these groups as we know the donations we make will go a long way to doing good in our community," says co-owner Jeanine van Kradenburg.
"Another significant volunteer group is the large team from Kāpiti Rotary," continued Jeanine. "They are magnificent and talented people in our community who turn-up on-mass to help us set-up and pack-down our massive infrastructure, run the ATM, manage on-site traffic and parking and assist at Gate Entry. Rotarians are a team of people whose actions make a difference in communities. That is why we choose to support Rotary, as we know our donation to them will be used to help young people and food initiatives in our community."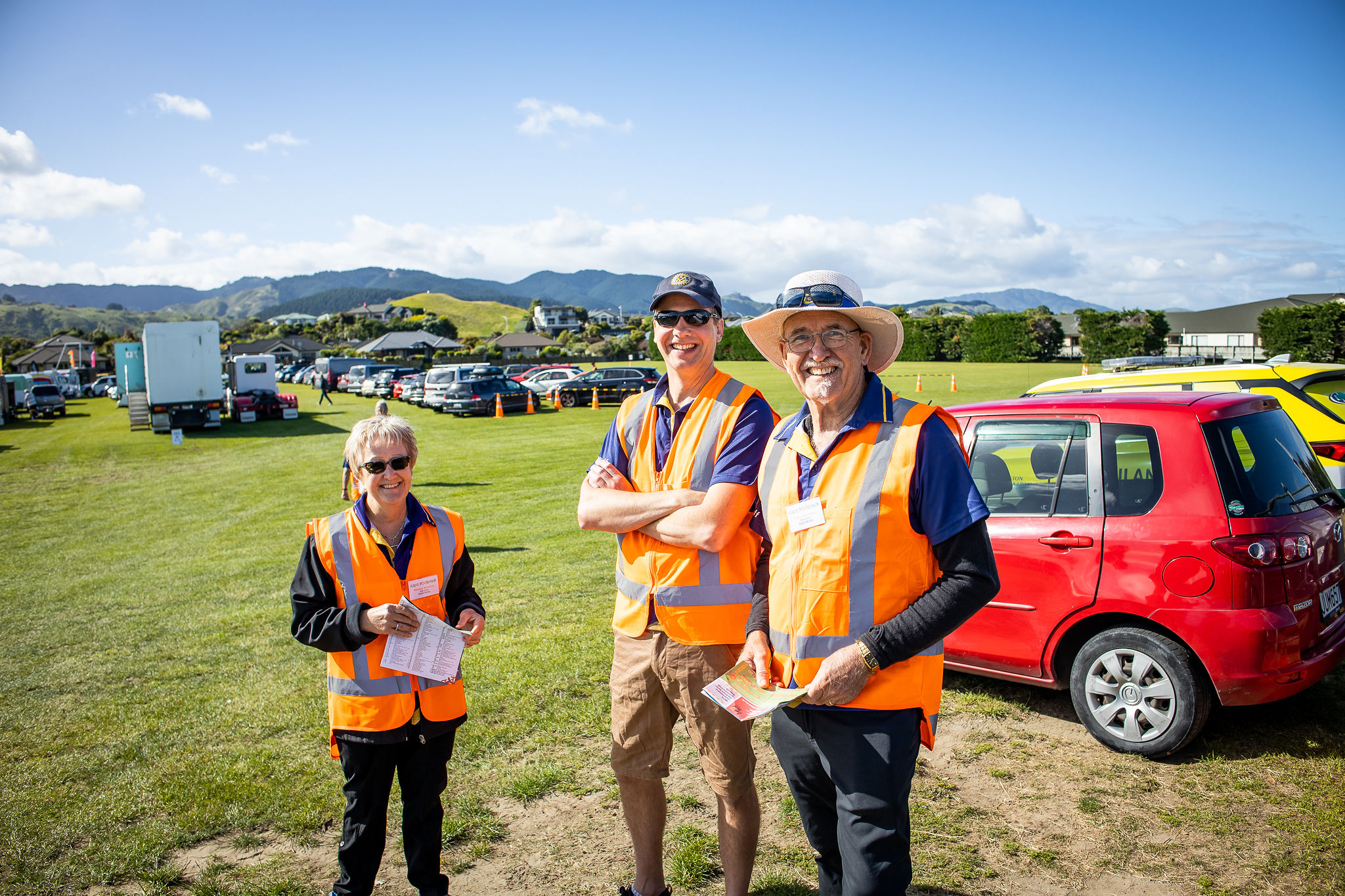 In addition, we have Memorandum of Understanding with Work Ready Kāpiti and Paraparaumu College who work alongside us to be fabulous gold coin parking collectors, help to set-up outdoor furniture and to be friendly ticket scanners at Gate Entry. The Kāpiti Food Fair is beyond grateful for their continued support as we need all of these people to make the Fair a truly fun and memorable day for everyone attending!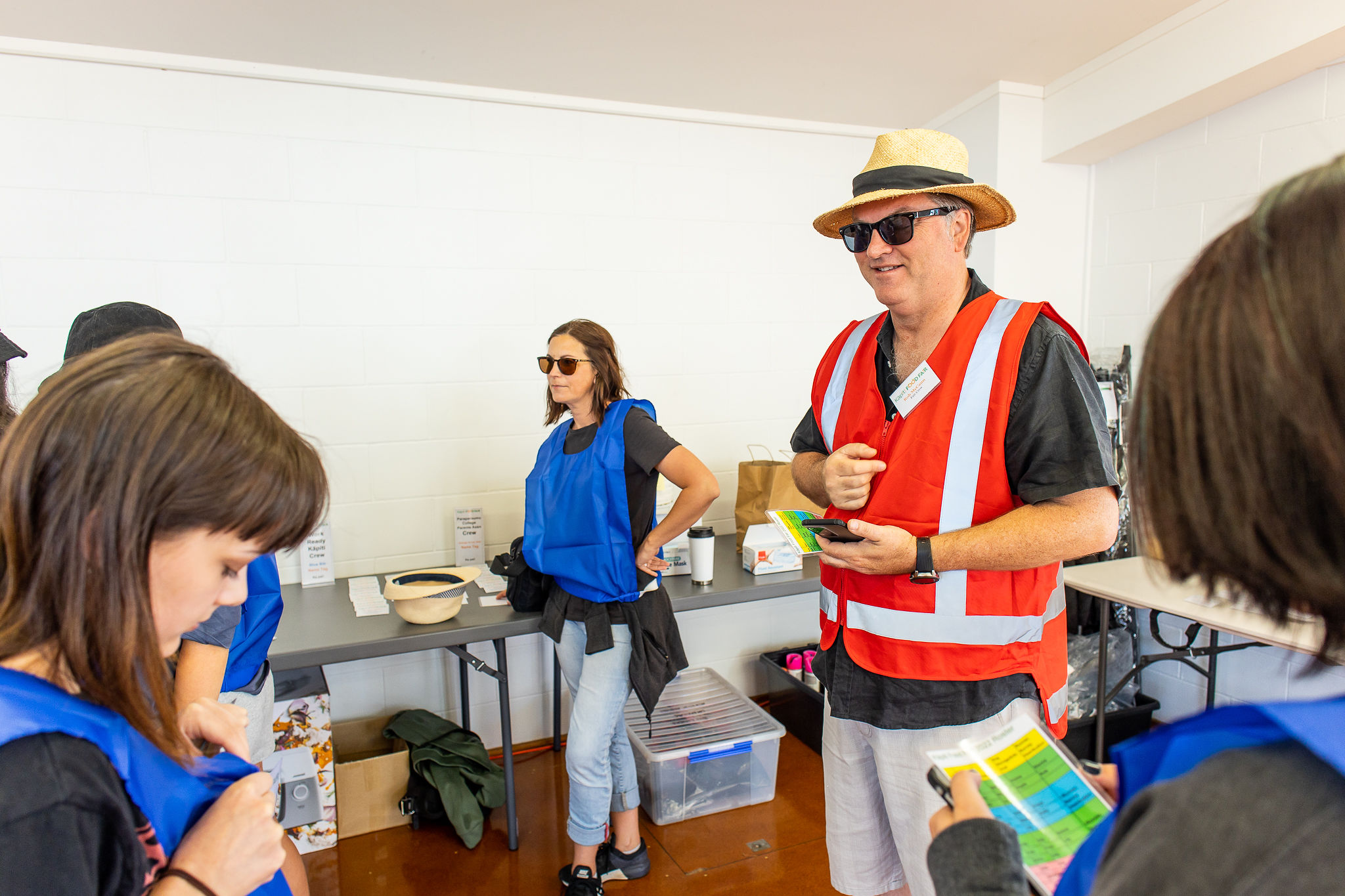 We also need to mention the mahi of our Bronze Sponsor, ANZ Paraparaumu, who coordinate a big volunteer team from their staff to run the Ticket Office. Their customer service skills and accounting prowess work wonders in this important part of the Fair's operations.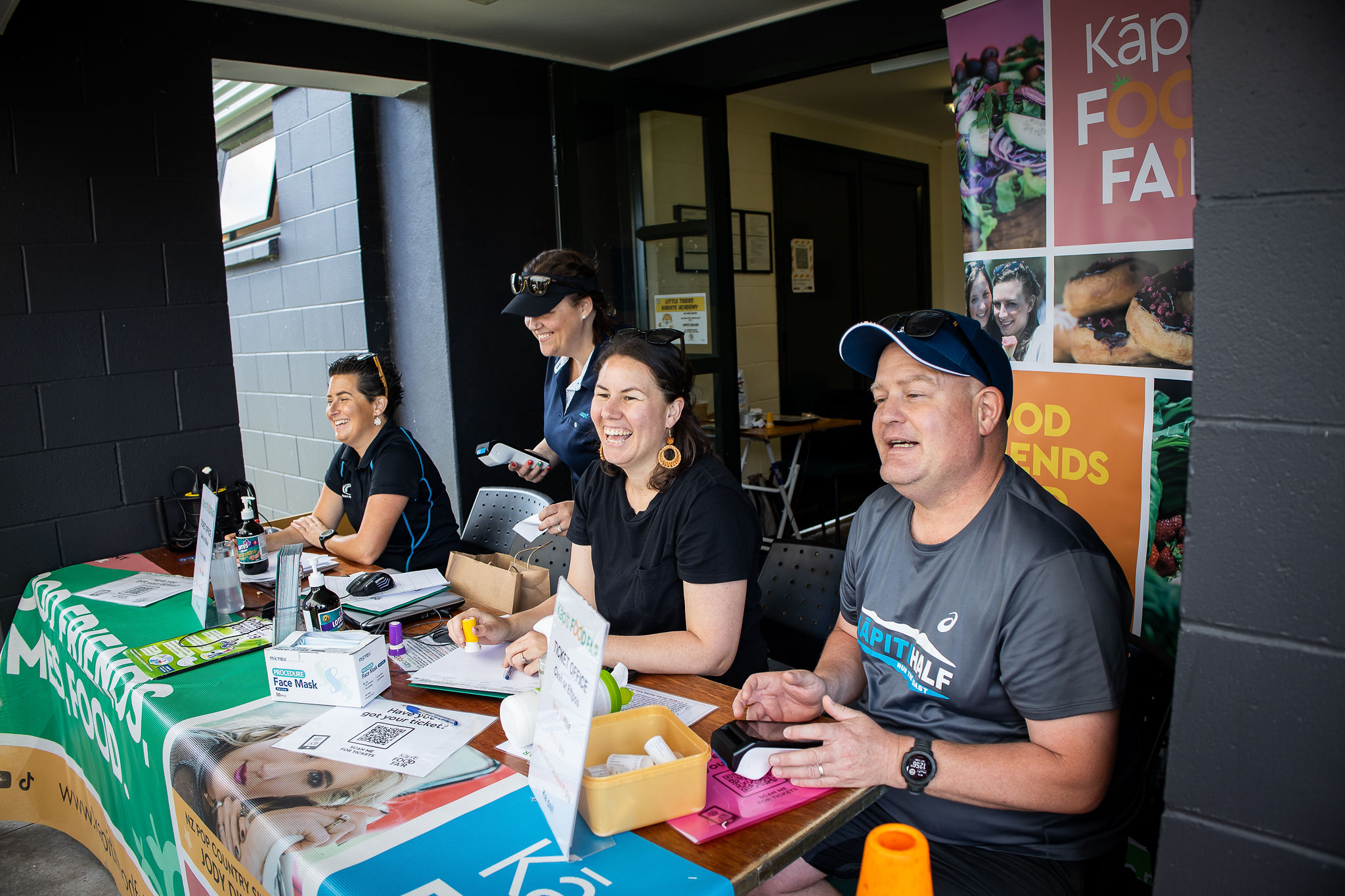 Wrapped around these volunteers are Kāpiti Food Fair crew who take responsibility for supporting their work on the day. "We prepare a significant Volunteer Briefing which is important, so everyone knows what they are doing and importantly that they are equipped with the right tools and have the permission to have fun on the day like everyone else," says Helene.
About:
Kāpiti Food Fair was established in 2008 as a community event with humble beginnings. The Fair is now a privately owned and operated business partnership between Helene Judge and Jeanine van Kradenburg, who helped conceptualise the initial event.
Their mission is to bring visitors to Kāpiti for an enjoyable, indulgent, and satisfying day out with GOOD friends, GOOD times, GOOD food and GOOD music. Helene and Jeanine have turned Kāpiti Food Fair into a pop-up extravaganza calendar event that sees visitors returning year after year.
Contact:
Helene Judge, 027 244 9585 or Jeanine van Kradenburg, 021 605 488 or contact >>