Media Release
Kapiti Food Fair
The Kāpiti Food Fair: The best day out with GOOD friends, GOOD times, GOOD food…...and FABULOUS VENDORS!
Kāpiti Coast, Wellington, New Zealand, September 15th, 2022: With less than three months to go, the team behind the Kāpiti Food Fair have started their official countdown to event day – and they're excited to share more about the vendor line up they have planned for December 3rd!
"We've nearly hit capacity at 250 vendors which is very exciting, particularly now the Government has removed the Covid traffic light system," says Helene Judge. "It's a massive relief for us, and the whole events industry in New Zealand, as we can now keep working with the confidence of delivering an amazing summer destination 'day out' this December. We know New Zealanders are ready and waiting for large major events to put that sparkle back into their lives as we move into this next phase of change."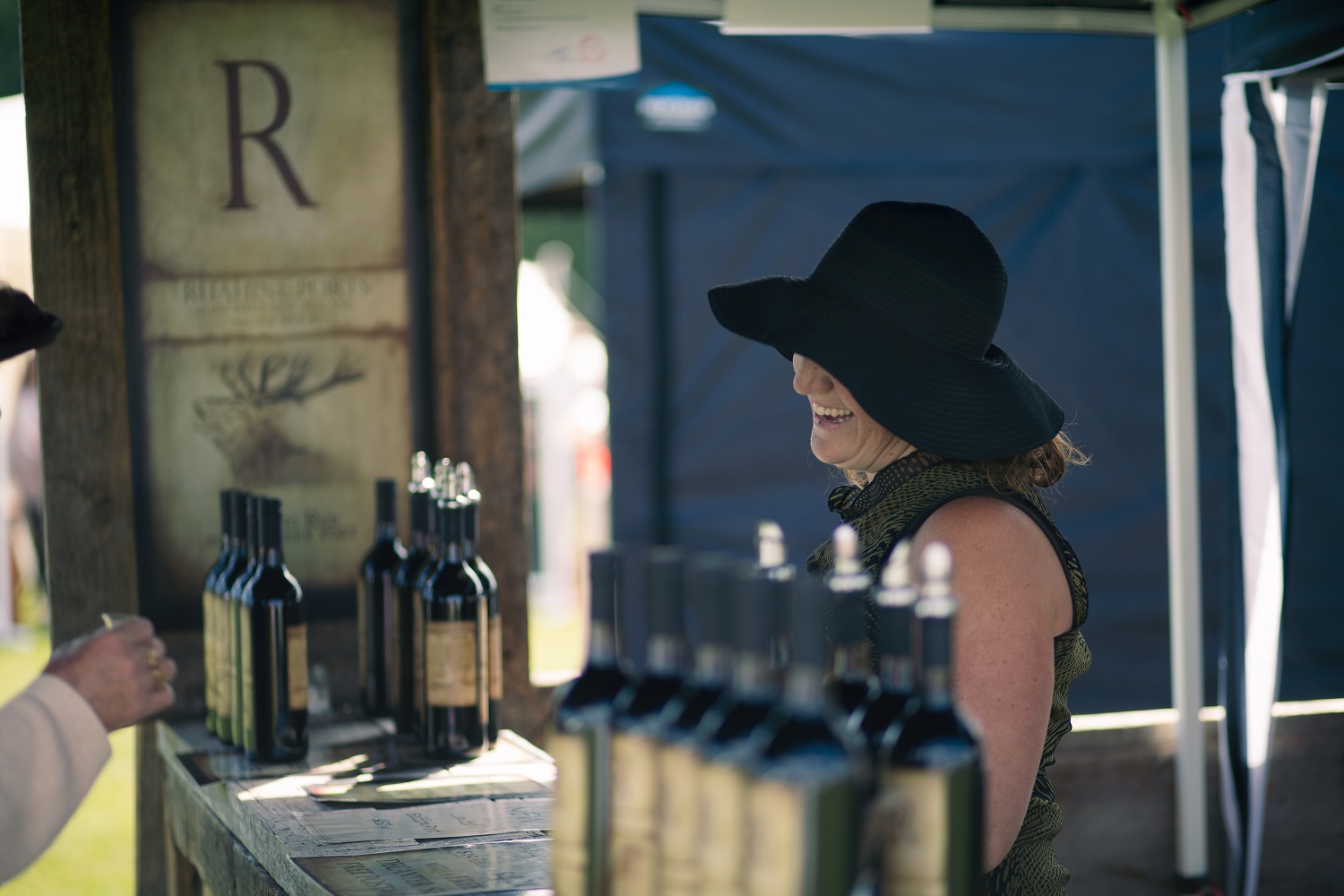 "We'll be ready for everyone, and we know our vendors are also getting excited and well prepared for our big day out. Currently, 62% of our vendors are packaged products, including a large liquor zone off licence and the other 38% are ready to eat vendors operating from under gazebo or food trucks & trailers. No one will go hungry with the United Nations of food on offer and there will be plenty of gluten & dairy free and vegetarian & vegan options, so really something for everyone."
Each year, it's the aim of the Kāpiti Food Fair to curate a wide selection of items from Kāpiti and all-over New Zealand. Some examples from their past events include: Chocolates, sweets, fudges, turkish delight, licorice, toffee apples, jams, marmalade, jellies, relishes & pickles, pate, pastes & syrups, sauces, dressings, vinegars, dips & spreads, pestos & salsas, dukkah & preserves.
And there's more: Figs, peanut butter, nut butters, breads, baking & cupcakes, cheesecakes, donuts, macarons & pastries, wines, beers, champagne, cider, mead & ports, liqueurs, whiskey, gin & vodka, juices, cordials & soda, teas, coffee, chai & kombucha, olives & olive oils, nuts, salts, peppers, ice cream, popsicles, gelato & sorbet, koeksisters, popcorn & candyfloss, meats, pies, salami & sausages, seafood and cheeses.
Rounding out the Kāpiti Food Fair's list, they'll have vendors with honey, health & balm products, microgreens, herbs, spices & rubs, rice & noodles, pizza bases, vegetable wraps, cracker bread, muesli, sprouts, fruits & veg, kitchenware, DIY kits, tupperware & gadgets, henna art, recipe books, plant holders, handcrafted utensils, holders & accessories, pottery, chopping boards, spice racks, plates & platters, pet foods, pepper grinders, mortar & pestles, eco & reusable bags & packaging, edible gardens, free range eggs & and much more.
"We're thrilled, once again, with the offering of vendors we have lined up for our visitors this year so they can shop and eat all day long and be entertained in the Tuatara Bar," shared Jeanine van Kradenburg. "Which is why we really want to encourage those who are planning to attend on the day to purchase your early bird tickets now, before the price goes up to standard pricing on 1 November! Our headline act, Jody Direen and her pop country award winning band will be performing from 2.30pm to 4pm, we can't wait to host them here in Kāpiti."
Kāpiti Food Fair will be held on Saturday December 3rd, 2022, at the Mazengarb Reserve in Paraparaumu on the Kāpiti Coast with gates open from 10am to 4pm.
Get your tickets now while they are priced at $10 per adult, children up to 16 are FREE and those with a Gold Card or Student ID are only $5.
Book your tickets now >> https://events.humanitix.com/kapiti-food-fair-2022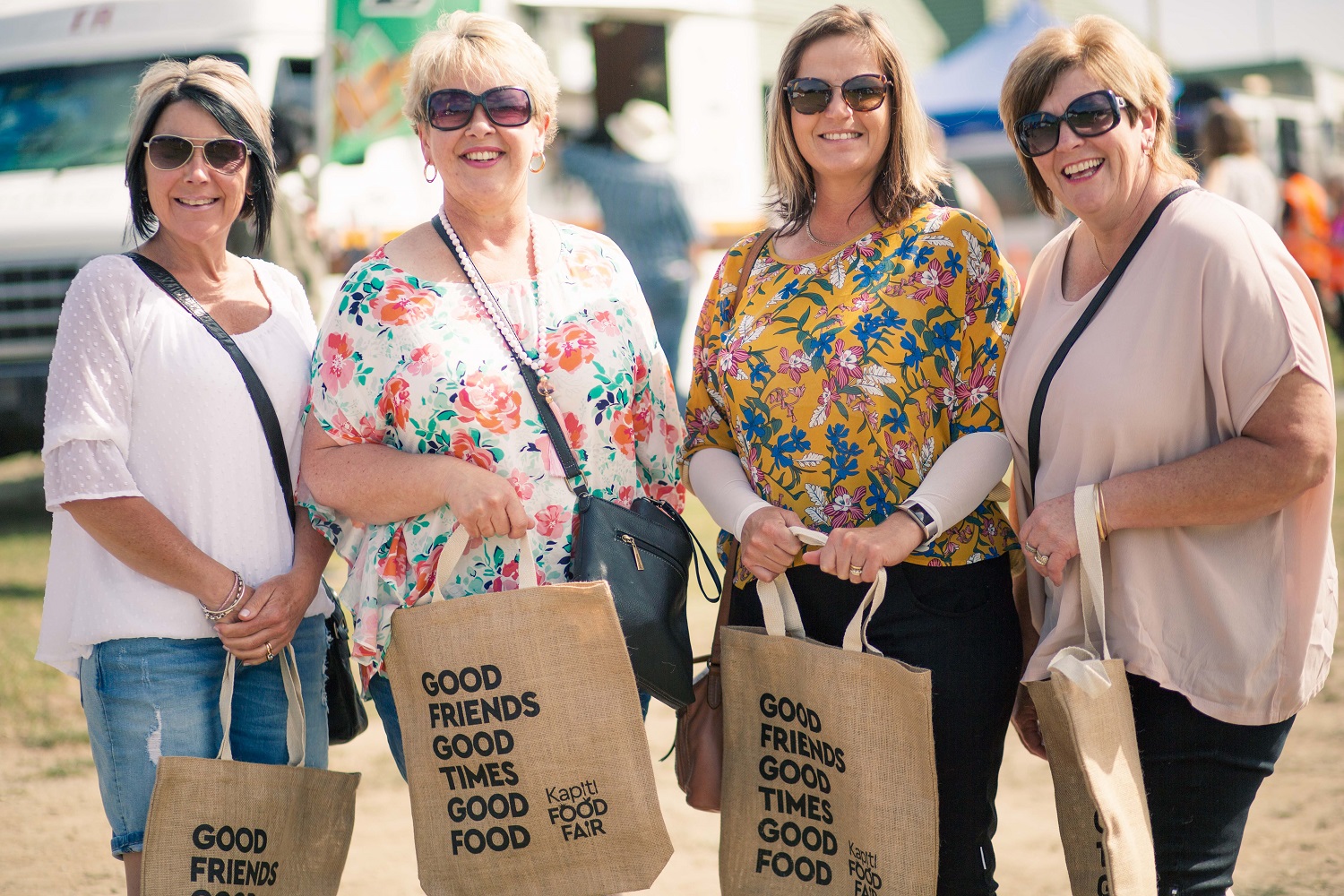 About:
Kāpiti Food Fair was established in 2008 as a community event with humble beginnings. Now privately owned and operated in a business partnership between Helene Judge and Jeanine van Kradenburg, the vision of the Fair is about making a lasting impression in the minds and bodies of all foodies.
While their mission is to bring visitors to Kāpiti for a fun, tasty and indulgent day out with GOOD friends, GOOD times and GOOD food, Helene and Jeanine also endeavour for Kāpiti Food Fair to be remembered as an iconic food and beverage pop-up extravaganza that sees visitors returning year after year.
Contact:
Helene Judge, 027 244 9585 or Jeanine van Kradenburg, 021 605 488 or contact >>