Media Release
Kapiti Food Fair
Good food, good times, Kapiti Food Fair 2019 open for vendor registration
The Kapiti Food Fair is open for vendor registration with 107 sites already booked. "There are a real mix of returning and new vendors, so we are delighted with the response so far," says Fair owners Helene Judge and Jeanine van Kradenburg.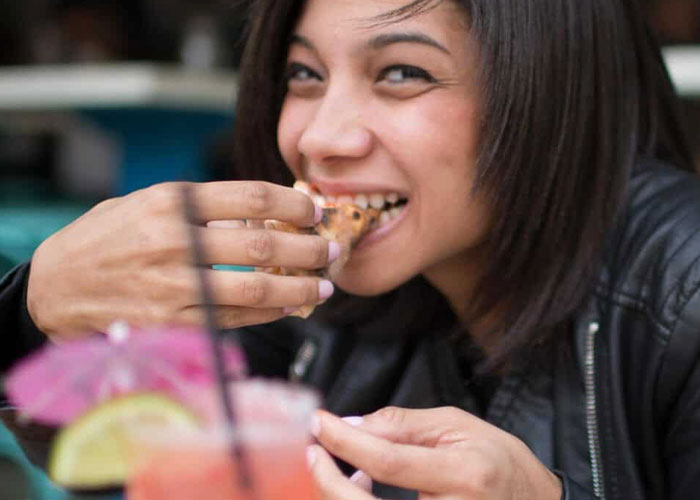 The Fair promises another year of good friends, good times, and good food. With 200+ exhibitors expected at this year's event, there's something for everyone. Past fair sites have exhibited everything from sweet treats to delectable preserves to enjoy on toast or with cheese.
The meat-eater in your life will delight in the range of pies, salamis, and sausages on offer, while lovers of seafood won't be able to go past the fresh eel, smoked salmon, crab, and fish. Make sure you check out the Tuatara Bar too, with plenty of local craft beer, boutique wine, and even cocktails. It's also the place to go for the latest in kitchen gadgets and must have equipment. From chopping boards to platters, tangines, to reusable bags, there's something here to tantalise every kind of cook.
And that's not all! Look out for recipe books, health products, and pet foods too. "We are confident we are a fun, tasty and entertaining day out for all foodies that aims to make a lasting impression in both the mind and body," says Helene.
Key facts for vendors: 81% met or exceeded their turnover target, 97% say our communication is very good, 98% will be a vendor again, 95% will recommend the Fair to others and 88% rate our layout as very good. We ask vendors to evolve with us over time and to align with our values of: Professional | Integrity | Fun | Connected | Engaged | Healthy | Hygienic.
Positioning of the Fair continues to align itself to run the day before the popular Thorndon Fair in Wellington. There are many vendors that are influenced to attend particularly if they are from outside the region and they are registered to be at the Thorndon Fair. Vendor cost to participate (incl GST) operating under gazebo or a food truck: Single site 3m x 3m $129 or Double site 6m x 3m $199 – book your site online >>
Locals and visitors from out of town flock to the Fair each year. "Visitors love exploring the packaged food and beverage items that make-up around 60% of the sites along with trying as much ready to eat foods as their appetite will allow. Vendors go to much effort to make their sites attractive for visitors to stop, browse, try and buy, there really is something for everyone," says Jeanine.
The Fair features a Celebrity Guest. In 2018 we hosted Brett McGregor who was super engaging with visitors. We are working on who our guest will be in 2019 so that will be announced a little later in the year.
Entertainment by talented performers is an important part of the Fair to create a fun and vibrant atmosphere for visitors to stay longer and enjoy a day out with family and friends while. In 2018 we had three entertainment zones which we will continue in 2019. Expressions of interest are invited from all performers.
"Earlier in April we launched our new website and we thank Flightdec for designing and hosting it for us. Our objective was to be fresh, modern, colourful and fun so hopefully we have achieved that from a visitor and vendor perspective," says Helene.
We look forward to hosting every visitor, vendor, entertainer, sponsor, volunteer and our own crew in 2019 for another a magic day at the Fair on Saturday 30th November, from 10am to 4pm at Mazengarb Reserve in Paraparaumu. You can view all photos from the Kapiti Food Fair and follow us on Facebook and Instagram by going to our website >>
The Kapiti Food Fair is proudly Sponsored by: Air New Zealand, Bayleys Real Estate Wellington, BCE Catering Equipment, Kapiti Business Projects, Kapiti News, Koakoa Limoncello, PartyPerfect Catering, Pope & Co Mortgages, SignCraft Kapiti, The Hits 92.7 and Tuatara Brewing; and is privately owned and operated in partnership by Helene Judge of Kapiti Business Projects and Jeanine van Kradenburg of PartyPerfect Catering.
For further information, contact:
Helene Judge, Kapiti Business Projects, 027 244 9585 or Contact Helene
Jeanine van Kradenburg, PartyPerfect Catering, 021 605 488 or Contact Jeanine