Media Release
Kapiti Food Fair
Kāpiti Food Fair: Salivate in Foodie Heaven!
Kāpiti Coast, Wellington, New Zealand Nov 27, 2020: With a little over a week to go, the team behind the Kāpiti Food Fair are thrilled to announce the release of their Site Map. Peruse the layout of the fair, with 250 vendor sites and organise your schedule for entertainment so you can set your game plan ahead of time.
"We're proud of how the fair has all come together in a COVID ridden year," said Helene Judge, co-owner of the Kāpiti Food Fair. "It's been a big job pulling the Site Map together with 250 amazing sites, but we have made it happen – salivating the whole way!"
This year, the fair boasts the addition of the Italian, French and South African 'Zones' all which are coded on the site map, along with identifying ready to eat and packaged product vendors, as well as dietary coding, too, for some of the sites. Of course, the Liquor Zone will not disappoint with craft beers, distilleries, liquors, ports, wines, champagne and cider on hand to taste all day long.
It's also a great day out for the whole family – crowd friendly dogs on lead are welcome. Enjoy the Free Kids Zone by Kāpiti Castles with Noughts & Crosses, Mini Golf, Jenga, Connect 4 and multiple Castles and free Daizy Design face painting (donations are welcome). Colossal Junior Circus Buskers will roam the Fair most of the day, and the Hits Info Hub will operate to answer any visitor questions and to manage any lost items that may pop up. We'll also have an on-site paramedic for any emergency.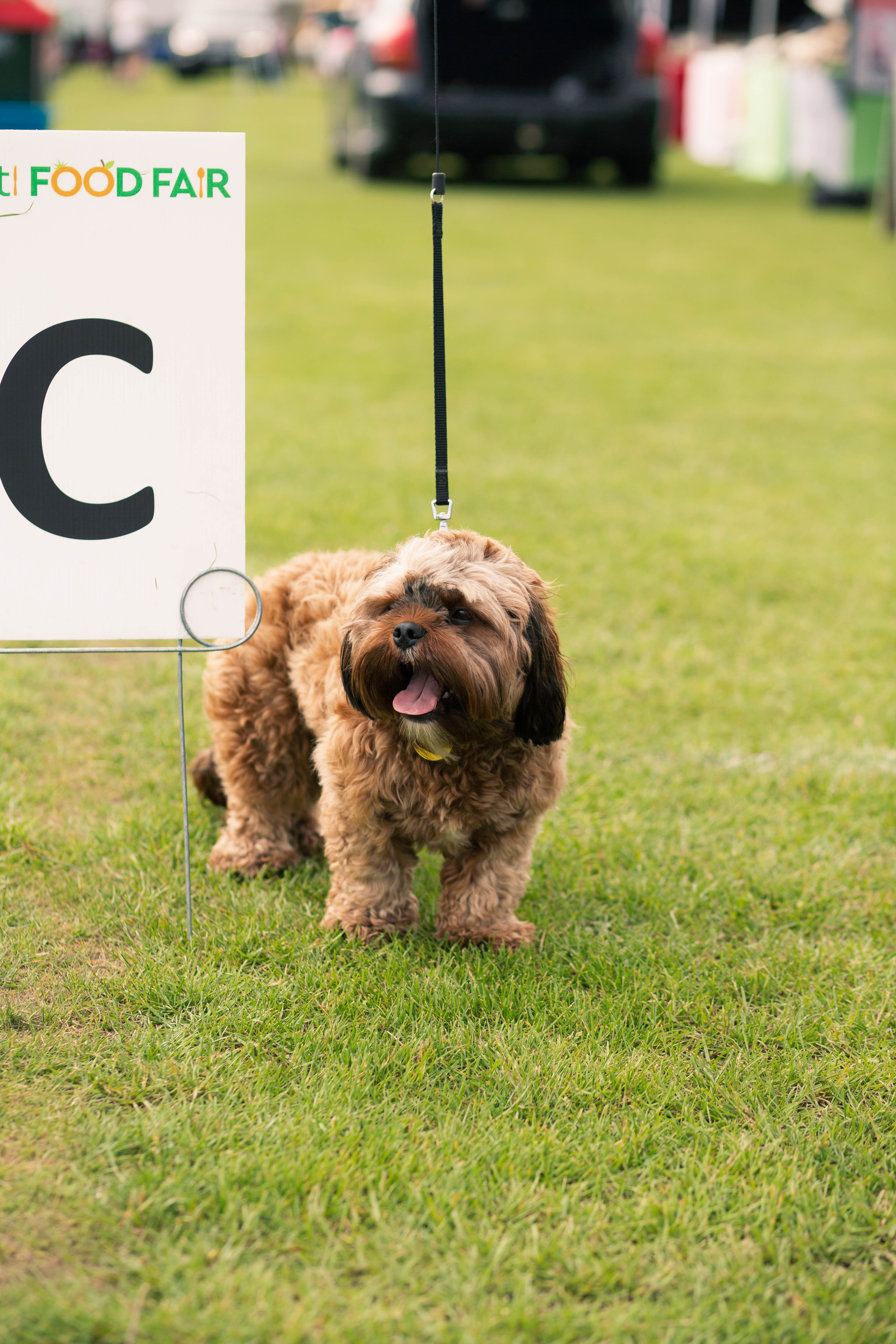 Thank you to Kāpiti Pure Water for supplying *FREE* water for all in attendance, and your pooches. If you come in need of sunscreen, the Cancer Society Kāpiti will have plenty free on hand (make sure to pack your hat!).
"It truly is a great day out for eating, shopping and sampling some of what NZ has to offer," shared Jeanine van Kradenburg. "With 63% of our sites taken by packaged vendors, we hope to see plenty of Christmas presents going out the gates! We're proud that 35% of the sites are taken up by our local Kāpiti folks who are coming out to show off their talents."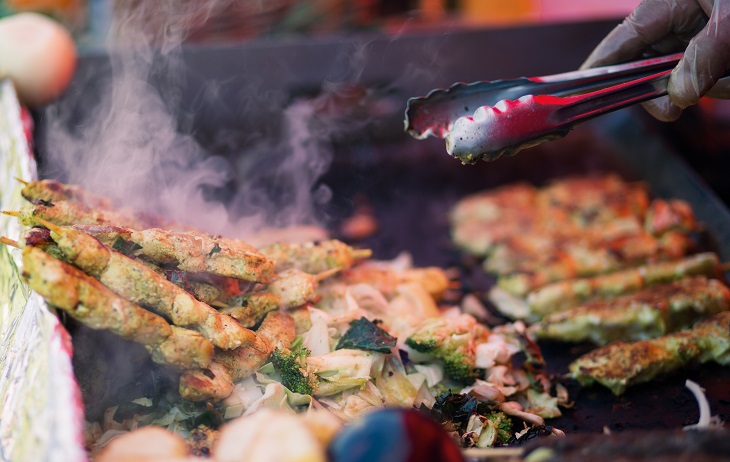 "The Kāpiti Coast does indeed have incredible talent, which the fair plans to showcase in a special way with black and gold rosettes that will hang from Kāpiti vendor sites as part of our #lovelocal Kāpiti Coast campaign," said Helene. This gorgeous day out is packed full with plenty of music and entertainment to appeal to all ages. Pack your picnic blanket and make it a full day out.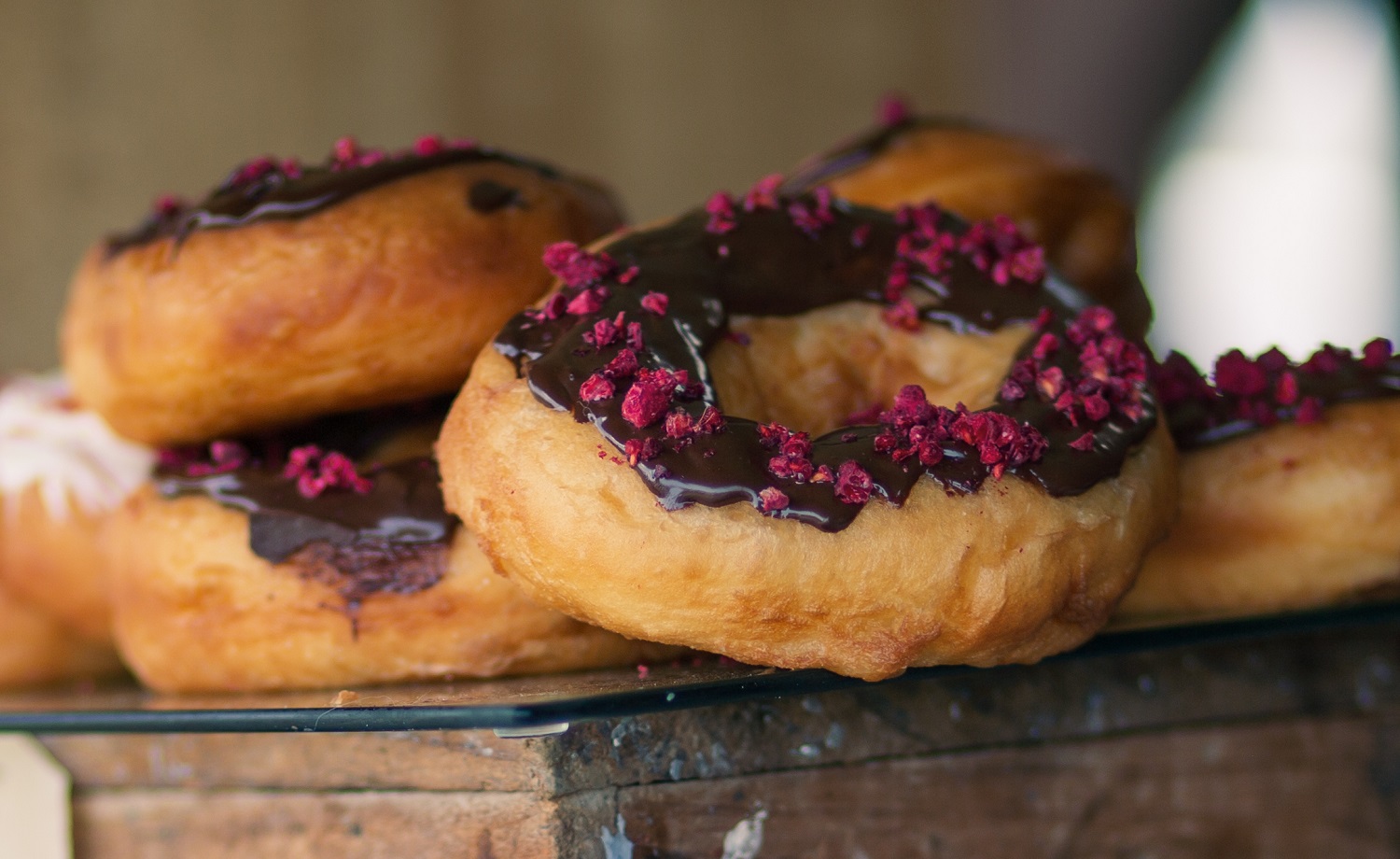 Coastella Stage: MC: Vanessa Stacey
10:00 AM – 10:45 AM | Ebony Lamb
11:15 AM – 12:00 PM | T-Bone
12:30 PM – 1:15 PM | KITA
1:45 PM – 2:45 PM | Richter City Rebels on Stage
2:45 PM – 3.00 PM | Richter City Rebels Roaming
3:00 PM – 4:00 PM | H4LF CĀST (image below)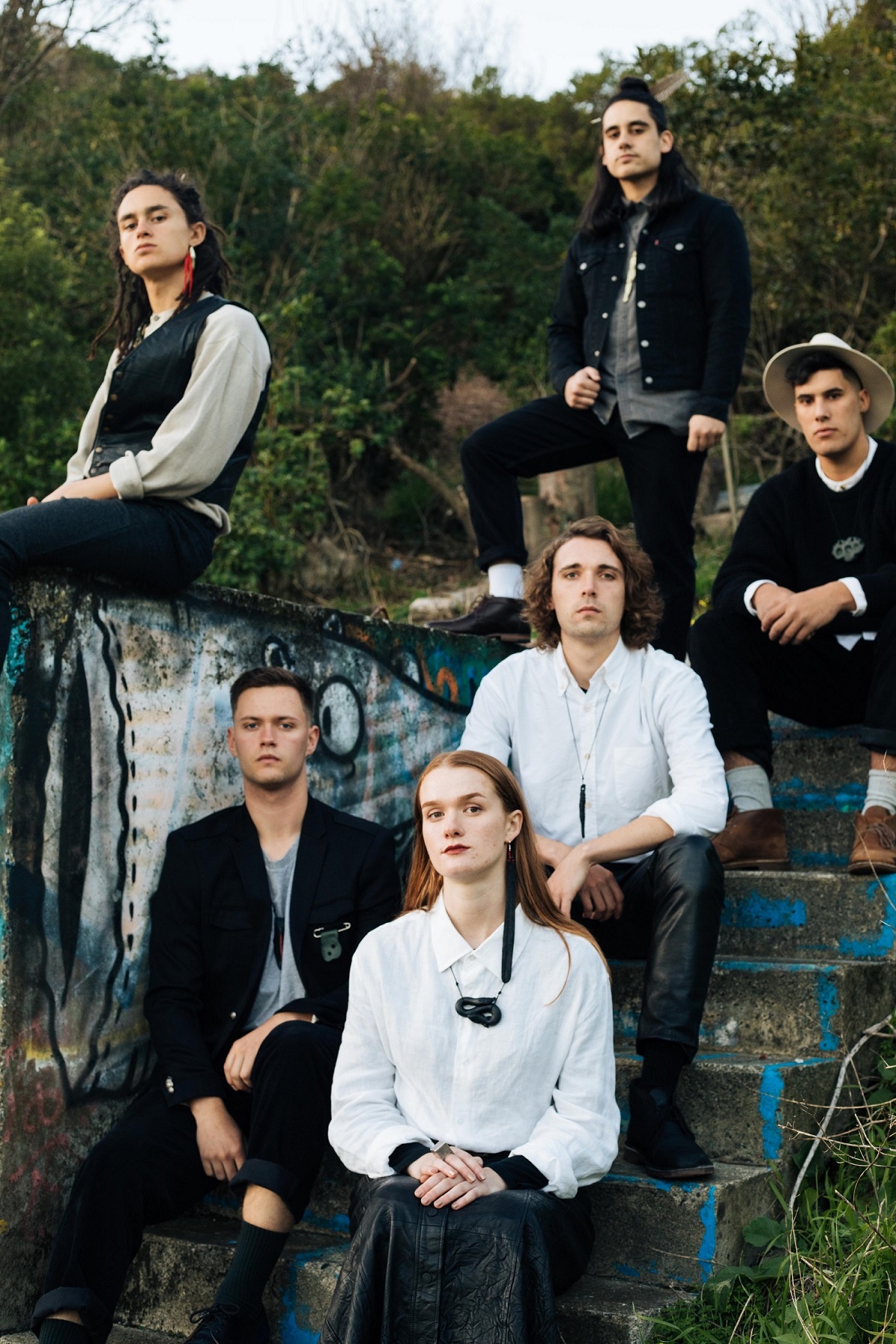 ZEAL Stage: MC: Devon Welch
10:00 AM – 10:30 AM | That 80's Band
10:45 AM – 11:15 AM | Dragon Scales Music
11:30 AM – 12:00 PM | GloryBox
12:15 PM – 12:45 PM | Devon Welch Music
1:00 PM – 1:30 PM | Jeep Road
1:45 PM – 2.15 PM | DAPA
2:30 PM – 3:00 PM | Kāpiti Community Choir
3:15 PM – 4:00 PM | The Andrew London Trio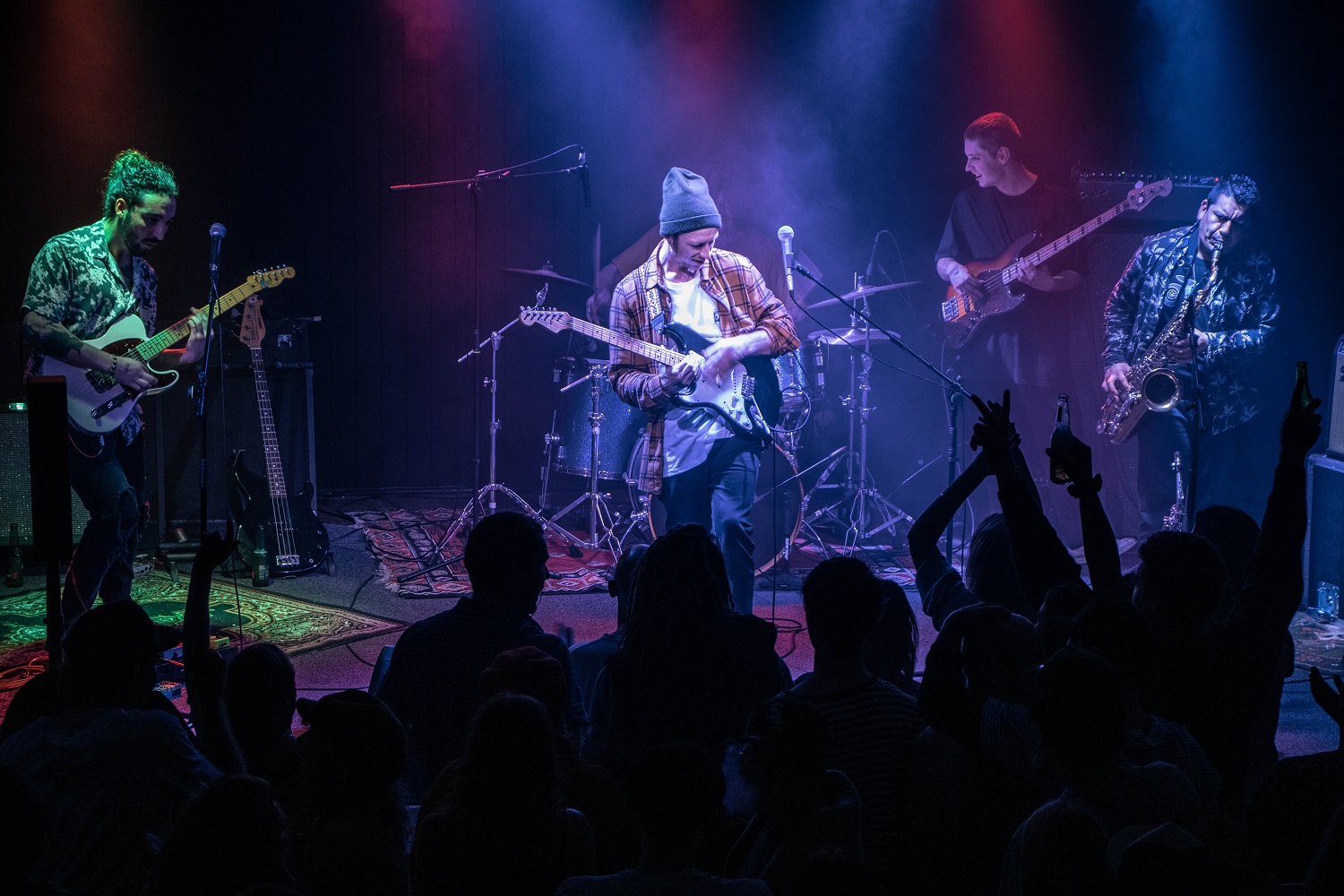 Tickets can be purchased now via Eventbrite or with Cash or Eftpos at the gate. There will be an ATM on site (50c added per transaction). A big thank you to the Kāpiti Rotary crew for running the ATM and gate entry.
TRANSPORT: Park on-site for a gold coin or catch the train to Paraparaumu Station and board the FREE Bus on the half hour for a short ride to and from the Fair. Information for the buses can be found at our website >>
One thing is for certain, the Kāpiti Food Fair promises a super tasty day out with good friends, good times and good food that aims to make a lasting impression on both the mind and body.
About:
Kāpiti Food Fair was established in 2008 as a community event with humble beginnings. It is now privately owned and operated in a business partnership between Helene Judge and Jeanine van Kradenburg. The vision of the Fair is about making a lasting impression with all foodies. Their mission is to bring visitors into Kāpiti to experience 'our place' while having a fun, tasty day out with GOOD friends, GOOD times and GOOD food!
Contact:
Helene Judge, 027 244 9585 or Jeanine van Kradenburg, 021 605 488 or contact >>
The Kāpiti Food Fair would like to acknowledge all of its Sponsors: ANZIL, Bayleys Real Estate Wellington, Flightdec.com, Kāpiti Business Projects, Kāpiti News, SignCraft Kāpiti, The Hits 92.7 and Tuatara Brewing.
The Fair is a recipient of the Domestic Events Fund and the Kāpiti Major Events Fund and will operate the Event Sector Voluntary Code for COVID Alert Level 1 conditions in New Zealand.
The Fair reserves the right to use any image captured by our official photographer for promotional purposes in any media, in perpetuity without compensation, unless not consented.