Media Release
Kapiti Food Fair
The Kāpiti Food Fair is One Month Away!
Kāpiti Coast, Wellington, New Zealand, November 2nd 2023: It's time to start our official countdown to the 2nd of December with the 2023 Kāpiti Food Fair only one month away! The team is excited and full of pure joy – they're ready to welcome you, your whānau, and friends to the one and only United Nations of Food!
But, there is one question on their minds: Have you secured your tickets for the big day yet?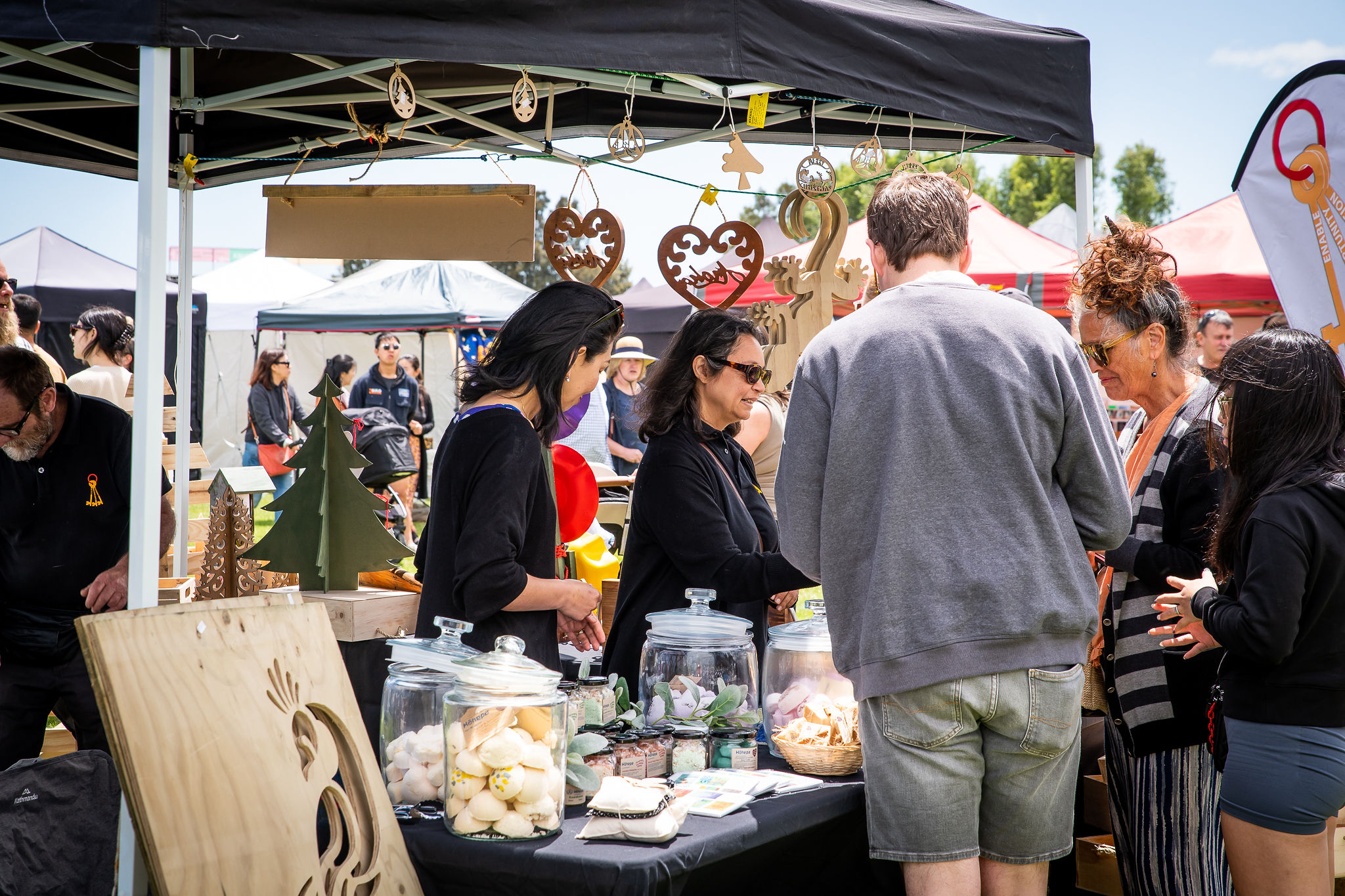 "Early Bird tickets end November 8th, with prices going up on 9 November," said Helene Judge, co-owner of the Fair. "We've made a conscious decision to keep our prices as low as possible, and in fact we've not increased them since before COVID because so we can keep this a family-friendly day out that is accessible by every foodie out there."
Purchase your tickets now while they're only $10 per adult, with children up to 16 FREE and those with a Gold Card or Student ID are only $5!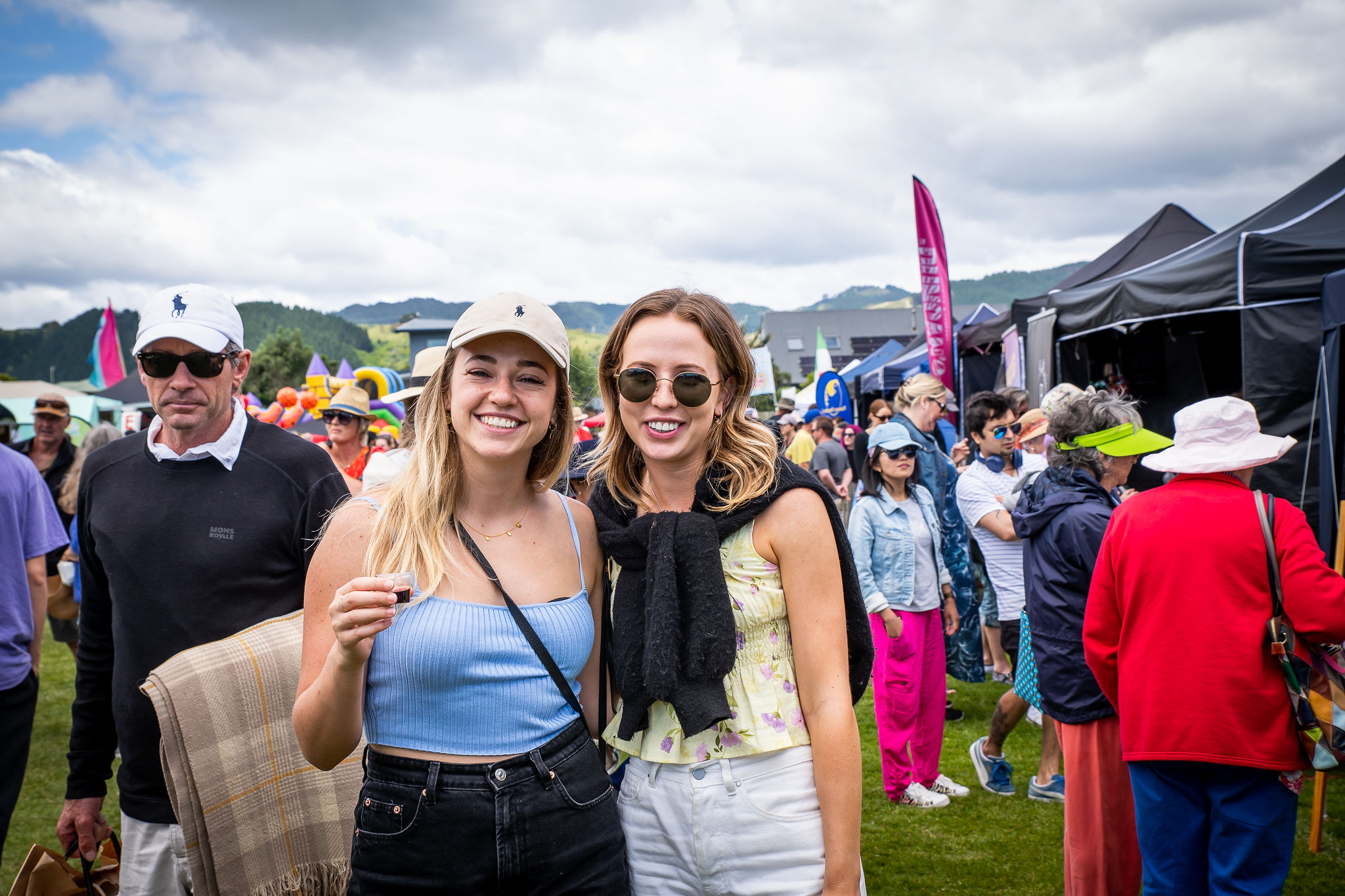 "We offer something for every one of our 10,000+ local and regional visitors who arrive on the Kāpiti Coast every year ready to eat, drink and make happy memories," added Jeanine van Kradenburg, co-owner of the Fair. "We have a large selection of ready-to-eat and packaged foods plus we host a wide array of stalls offering Christmas gifts for you, your family members who consider themselves foodies, or even gifts for the budding chefs in your life."
The day promises to be a full one with tastings, shopping, and entertainment abound! You can be our guest and pull up a seat at the Tuatara Bar to hang out with AJ Crawshaw, our MC for the day. We are loving that AJ is back and he will be introducing visitors to talented local acts such as Miss Tui, The Caramello Blues Band, Devon Welch Music, and the Fleetwood Mac Tribute band as they hit the stage, starting at 10 AM.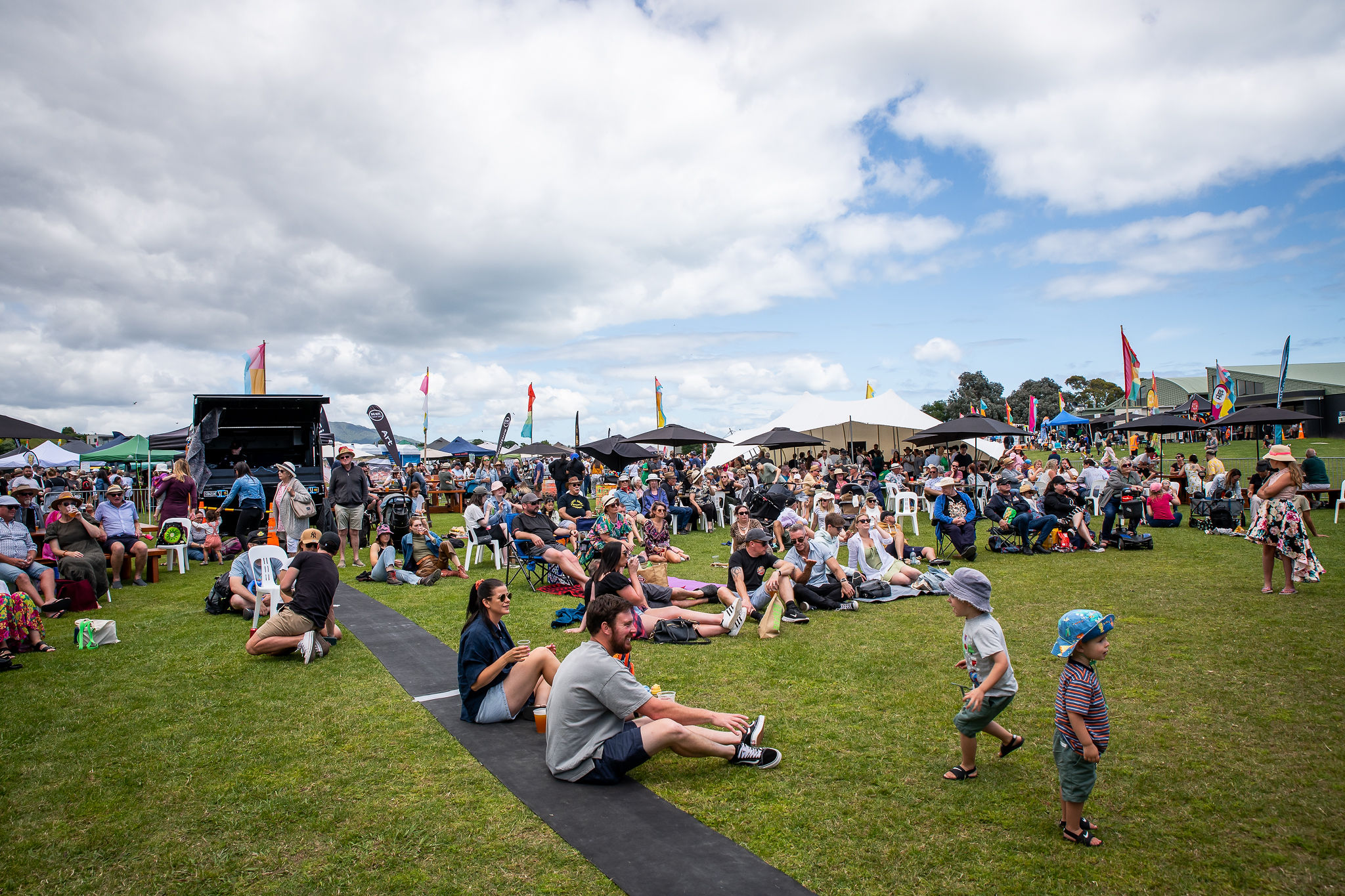 For the times when you're shopped out, your belly is full, or maybe music isn't on your must-do list, then head over to our We Love Local Kāpiti Kitchen Stage and get ready to have a laugh with MC Kitty Fitton and be ready to take plenty of notes! We have quite a line up starting from 11 AM, and going throughout the day, with demonstrations by Kāpiti fav Fiona Greig from Sunday Cantina, El Robbins and Jack Rainey of Everybody Eats with KAIBOSH Kāpiti, and Justine Street from the Levin Chapter of Good Bitches Baking. They will serve-up delicious treats and ideas for your Summer meal plans as we head into the holidays.
Don't forget: You can bring the whole family! The Fair prides itself in catering to the little ones too, making it a true summer destination family event.
"Under 16s have free entry and we always have a free kids zone," added Helene. "There will be free face painting, the Colossal circus performers are back again, and Rangatahi youth buskers performing in the ZEAL Zone all day long. Gather the whānau and enjoy a family friendly day out with your community. Speaking on behalf of Jeanine and I and the whole Kāpiti Food Fair team, we can't wait to welcome you at the gate!"
Kāpiti Food Fair runs on Saturday December 2nd, 2023, at the Mazengarb Reserve, Paraparaumu, Kapiti Coast. OUTDOORS RAIN or SHINE. Entry from 10 AM to 4 PM. EARLY BIRD tickets available until 8 November: $10 per adult, children up to 16 are FREE and those with a Gold Card or Student ID are only $5. (We have kept ticket prices static since before Covid).
Book your tickets here >> https://events.humanitix.com/kapiti-food-fair-2023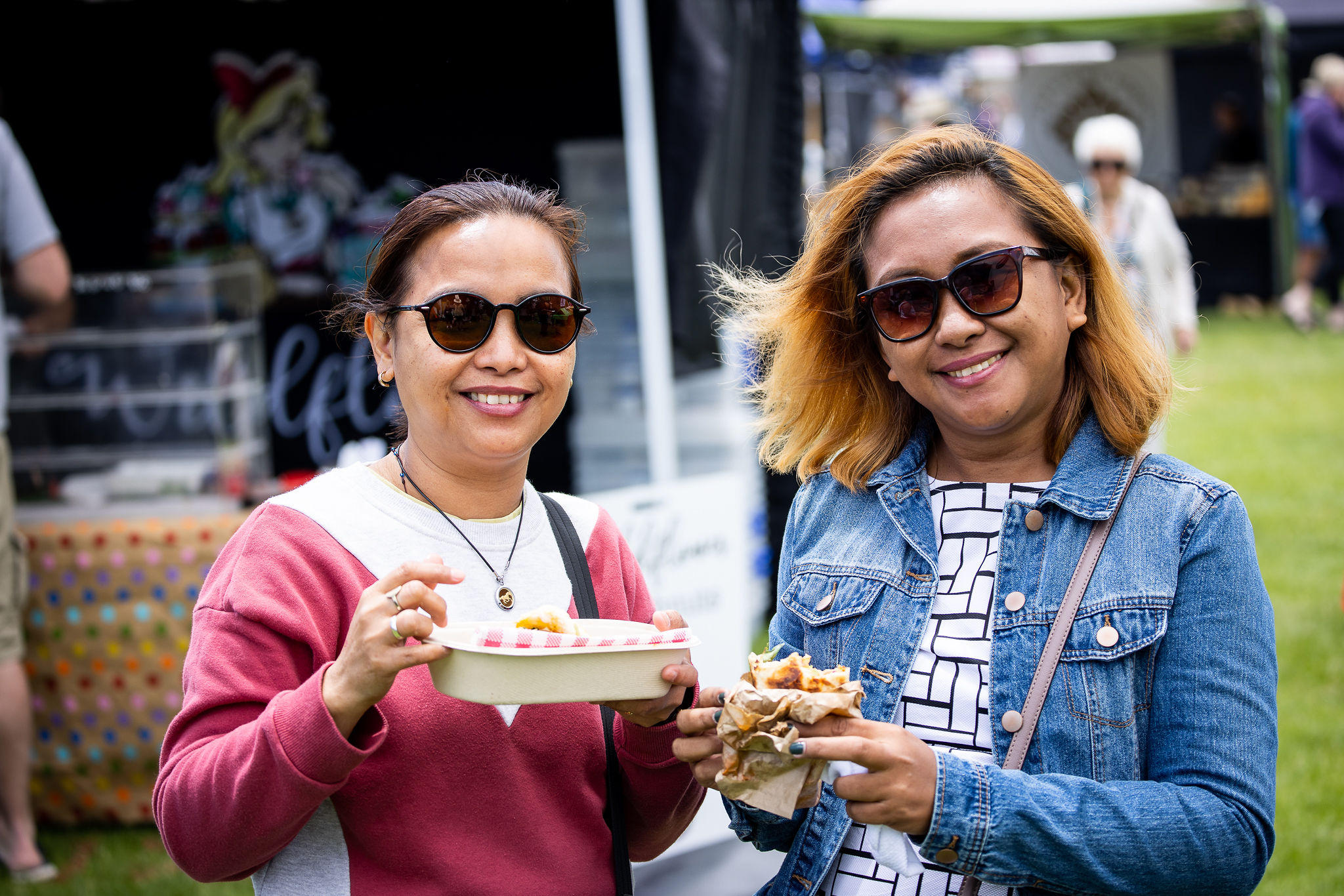 The Night Gig gates open on the same evening from 6:45 PM to 10:30 PM. This night-time concert is OUTDOORS and will take place RAIN or SHINE. The Food Truck Alley will serve-up delicious kai and the Tuatara Bar will serve libations throughout the Gig. There will be merchandise for sale from our performing artists and the Kāpiti Food Fair, making excellent Christmas gift ideas.
EARLY BIRD tickets for the Night Gig are on-sale now and if purchased by 8 November, are $65 Adult or $195 Family (2 Adults & 2 Rangatahi up to the age of 17), with additional Rangatahi being $35.
Book your Night Gig tickets here >> https://events.humanitix.com/kapiti-food-fair-night-gig-2023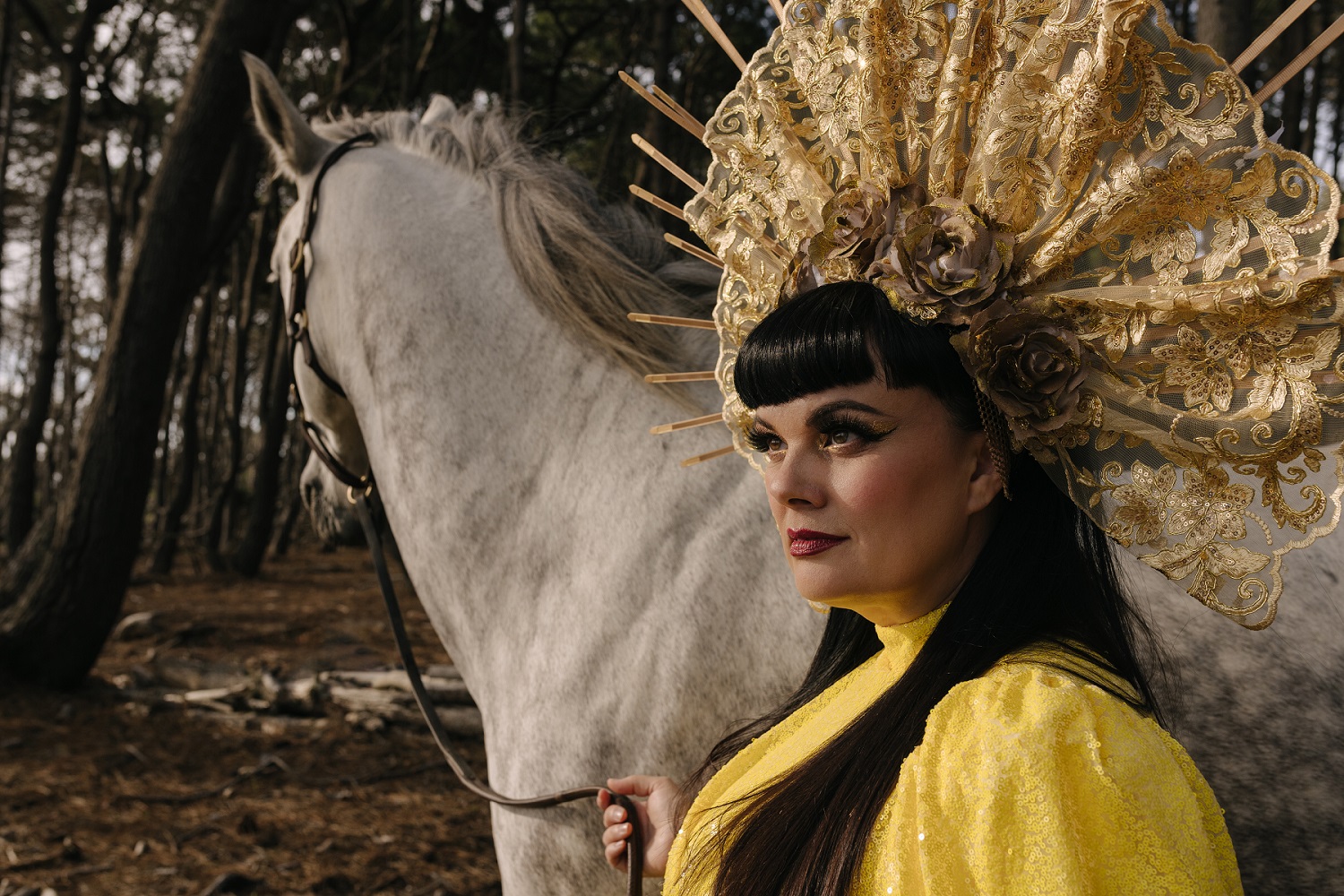 About:
Kāpiti Food Fair was established in 2008 as a community event with humble beginnings. The Fair is now a privately owned and operated business partnership between Helene Judge and Jeanine van Kradenburg, who helped conceptualise the initial event.
Their mission is to bring visitors to Kāpiti for an enjoyable, indulgent, and satisfying day out with GOOD friends, GOOD times, GOOD food and GOOD music. Helene and Jeanine have turned Kāpiti Food Fair into a pop-up extravaganza calendar event that sees visitors returning year after year.
Contact:
Helene Judge, 027 244 9585 or Jeanine van Kradenburg, 021 605 488 or contact >>