Media Release
Kapiti Food Fair
Unveiling the Eclectic Array of Vendors Attending the 2023 Kāpiti Food Fair
Kāpiti Coast, Wellington, New Zealand, August 10th, 2023: The countdown has begun as the Kāpiti Food Fair gears up for yet another unforgettable celebration this December. This year promises to be even more exhilarating, packed with laughter and fun, and with an enticing line-up of vendors that will leave your taste buds dancing!
"We've almost hit capacity at 250 vendors which is always exciting," says Helene Judge, co-owner of the Fair. "It's our goal each year to deliver an amazing start of summer experience and a 'day out' for all foodies who attend. Our vendors are a crucial part of this process – without them, there wouldn't be a Kāpiti Food Fair."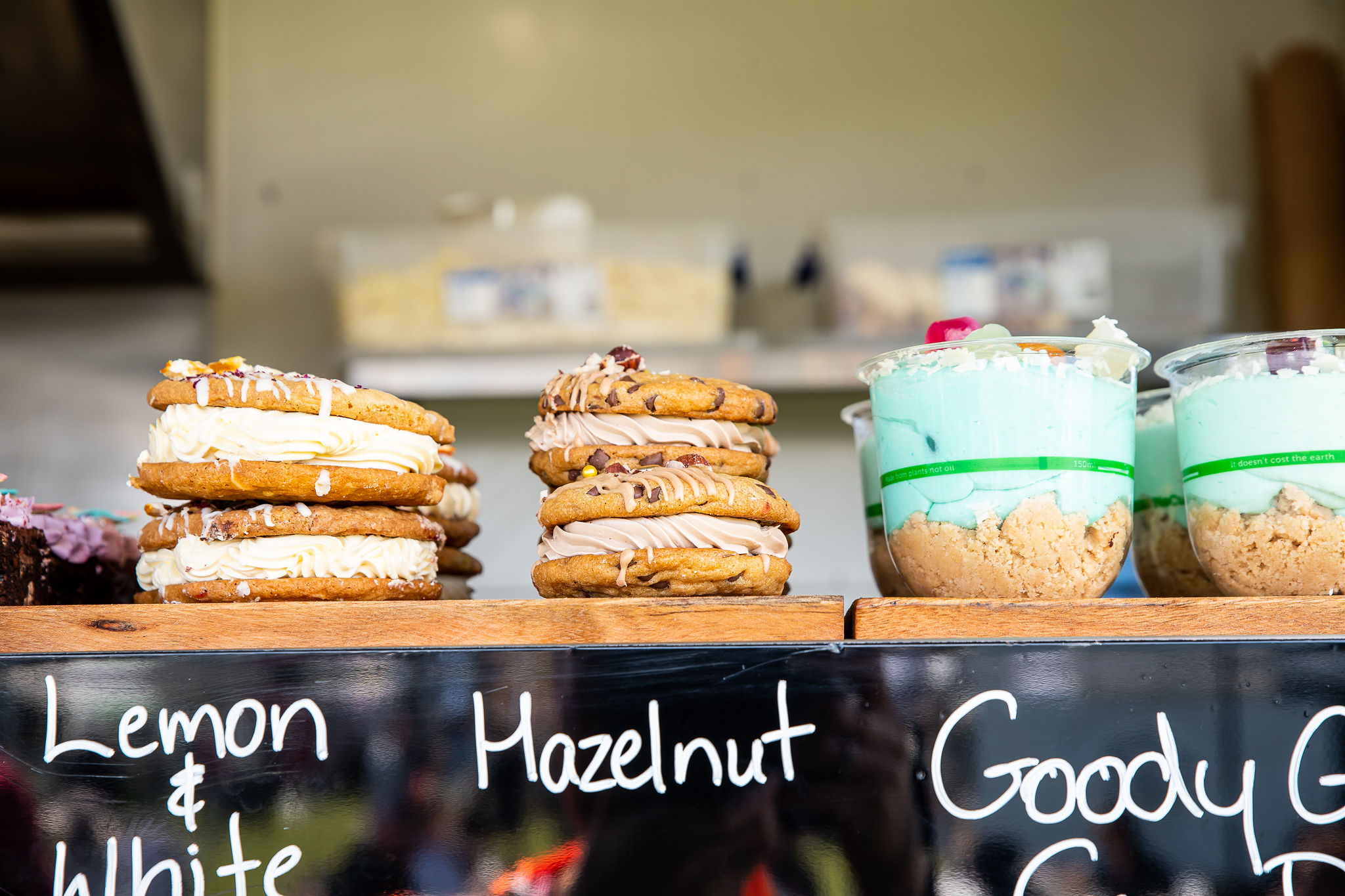 "At this point, we're on-track to reach our target of 60% of vendors offering packaged products including the Liquor Zone," Helene continues. "The remaining 40% of vendors will be operating either under gazebo or from a food truck to serve-up delicious ready to eat foods. We're being careful to bring on a variety of vendors who will deliver gluten free, dairy free, sugar free, raw and fresh, organic, vegetarian and vegan based food offerings to provide something for everyone."
The Kāpiti Food Fair has less than 39 sites available now, so if you're interested, please make sure you book your spot now – if you want a single or double site these will go quickly. You can head over to our website to book >>
Every year the Kāpiti Food Fair aspires to curate a selection of foodie offerings from the Kāpiti region and beyond. Come and spend a joyous day with your whānau and friends strolling through stalls laden with chocolates, sweets, fudges, turkish delight and an irresistible array of confections – a true haven for your sweet tooth. Relish in the nostalgia of jams, marmalades, and jellies that will transport you back to simpler times, and make sure you peruse the assortment of pates, pastes, relishes and pickles, dressings, vinegars, dips and spreads, pestos and salsas, and sauces, each a testament to culinary craftsmanship.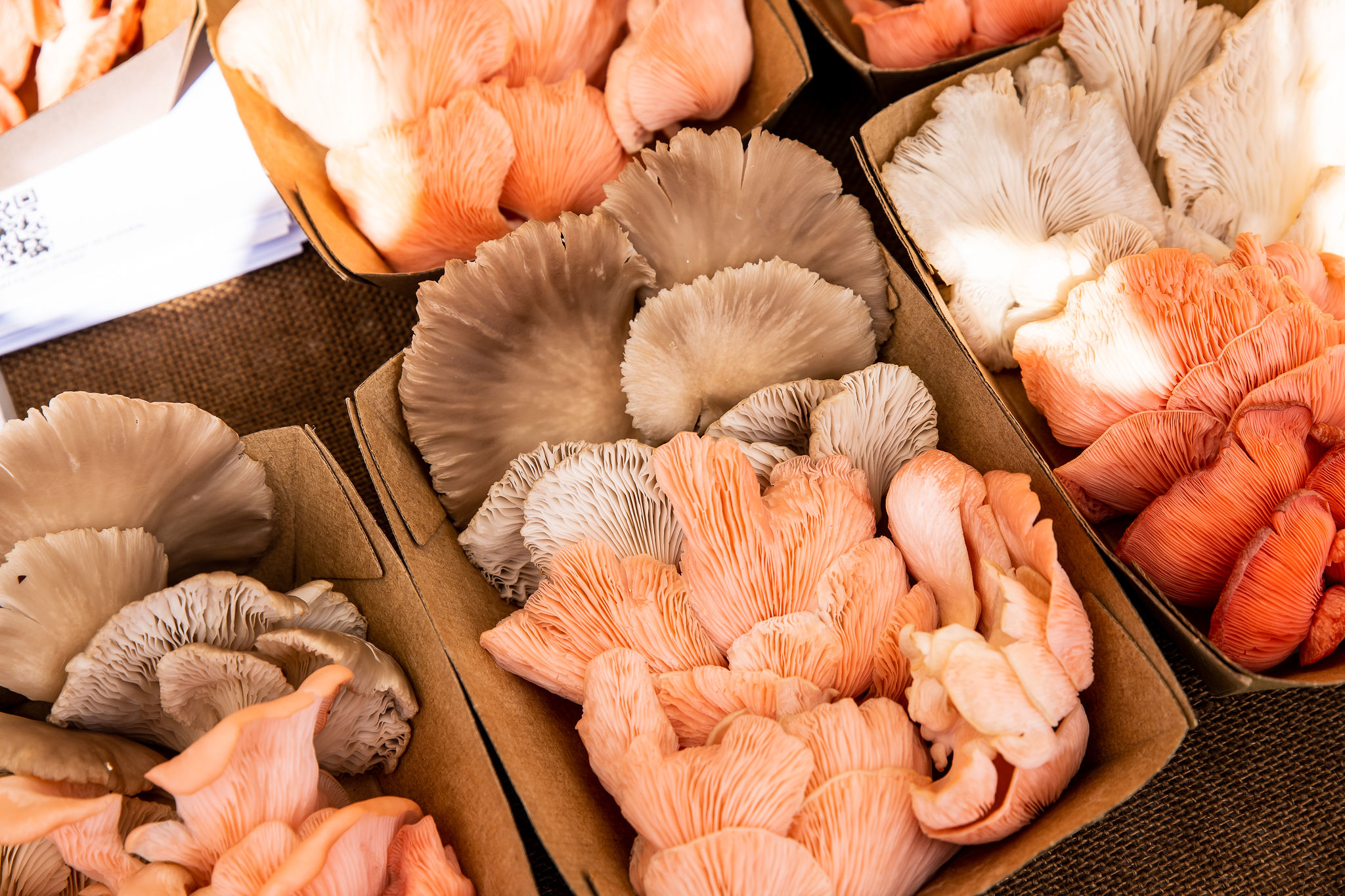 Experience the United Nations of Food with a vast number of vendors serving delicious ready to eat treats from all over the globe. We work closely with ready to eat vendors to create menus to suit visitors wanting to try different flavours with smaller portions at affordable prices.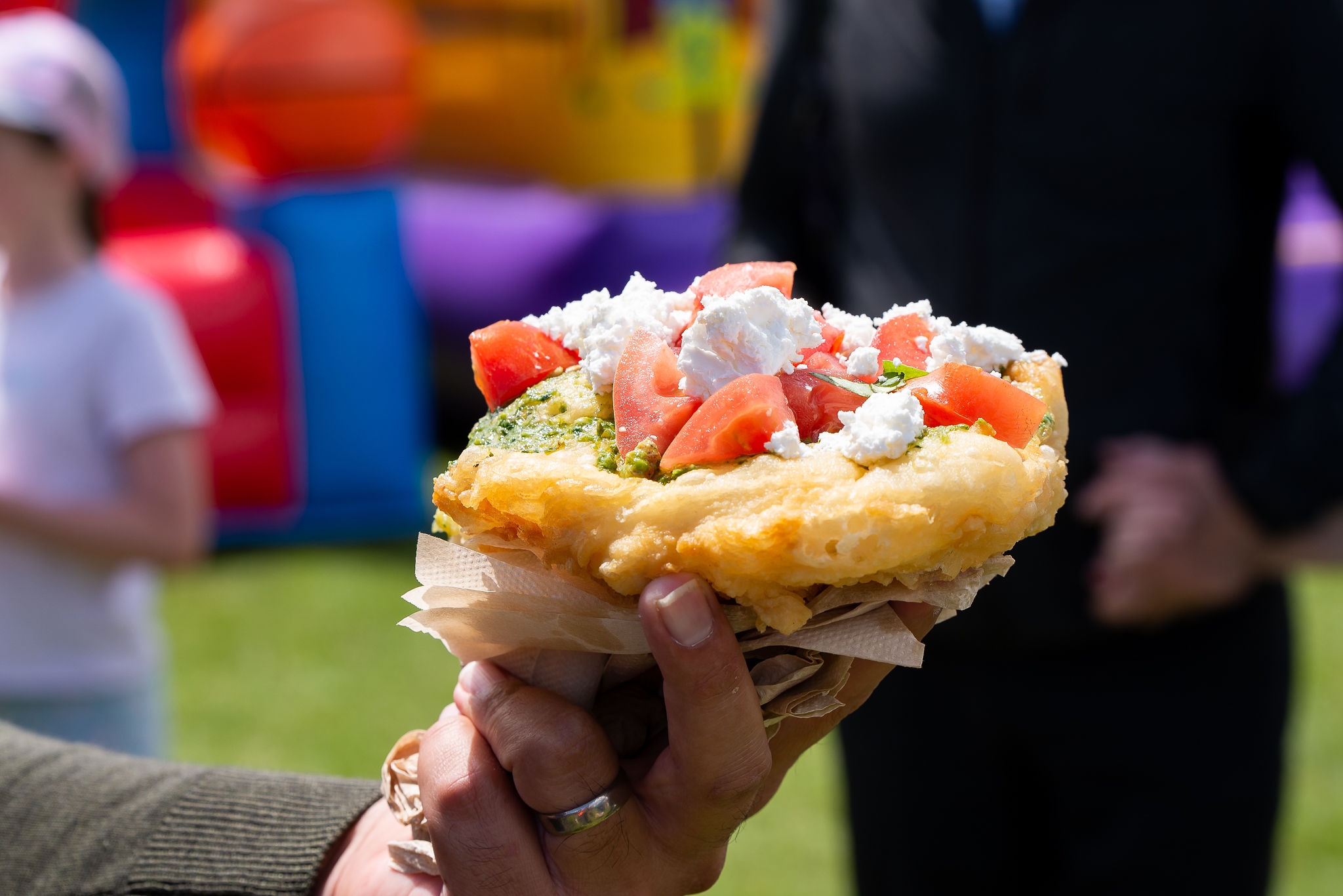 The Site Map will assist visitors to find all your favourites. You will be able to indulge in the richness of fruits and nut butters, savor artisan breads and baking like cupcakes, cheesecakes, donuts, macarons, and more!
Don't forget to dive into a world of liquors, craft beers, cider and delightful spirits like rum, whiskey, gin and vodka in our Off-Licence Liquor Zone. There will also be plenty of non-alcoholic beverages from aromatic teas and coffees to zesty cordials and juices, from sodas and kombucha to natural remedies and fresh pressed juices, every sip a pure delight. Continue to wander and sample the goodness of olives and olive oils, savor the crunch of nuts and popcorn, and satisfy your cravings with a sumptuous variety of salami & sausages, seafood and cheeses. For the ice cream lover, there will be traditional rolled and real fruit ice cream, popsicles, gelato, sorbet, and scrumptious ice cream cookies.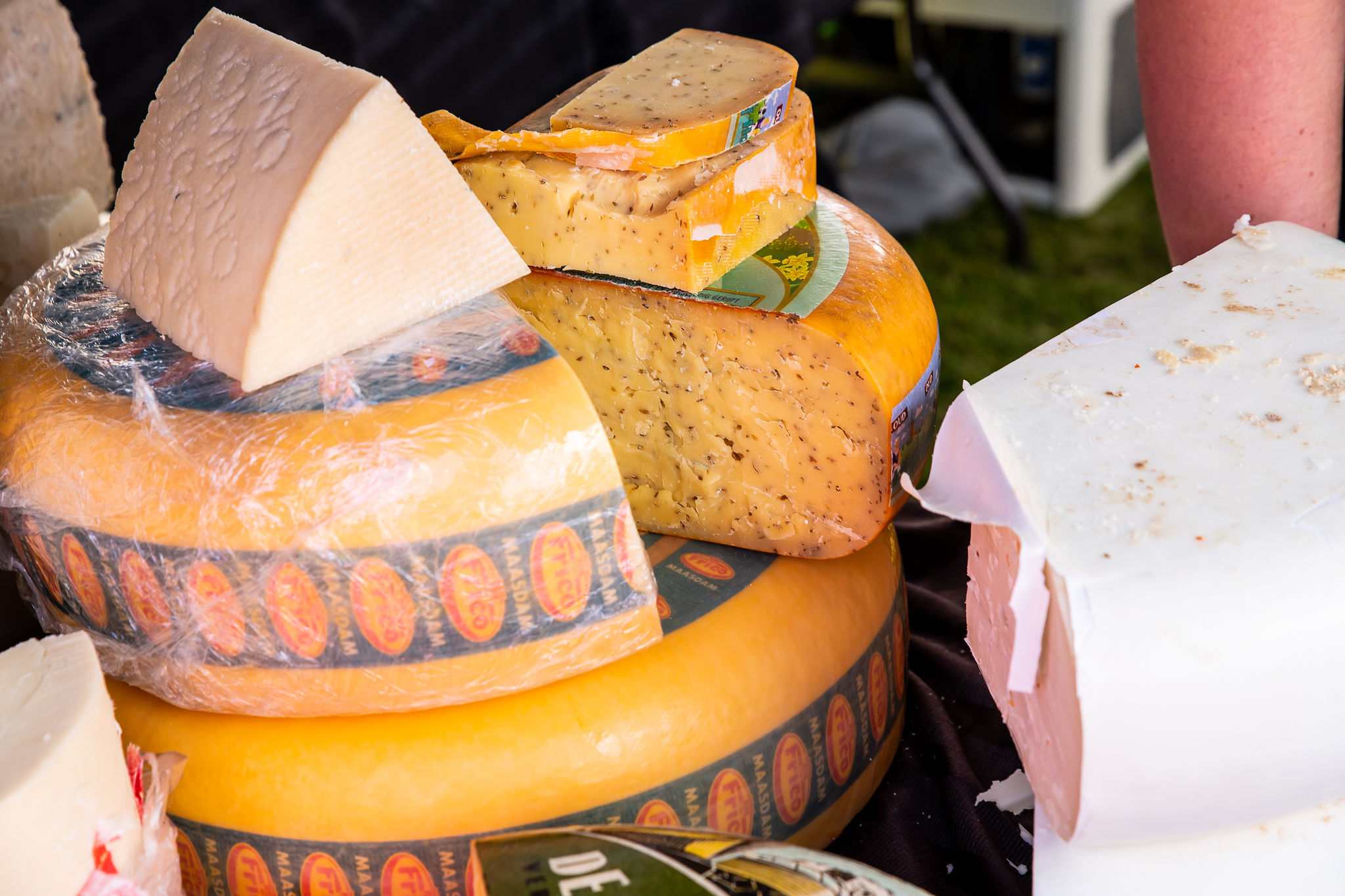 Vendors will also be offering honey, health and balm products, microgreens, and a plethora of delectable delights. Need to stock up on dumplings or noodles? We've got you covered! You'll also unearth a treasure trove of herbs, spices, and kitchen essentials that promise to elevate your home cooked dishes. Explore eco-friendly innovations, exquisite handcrafted pieces, and an array of homegrown delights, like fruit an veg, or grab Christmas presents like DIY kits, tupperware and gadgets, recipe books, plant holders, handcrafted utensils, pottery, chopping boards, spice racks, plates and platters, pet foods, pepper grinders, mortar and pestles...…and so much more!
"Our line-up of vendors this year is truly extraordinary with loyal repeat vendors and new vendors coming onboard. With the addition of our new Night Gig headlining the amazing fire-breathing country diva Tami Neilson, we are working doubly hard to serve-up TWO gigs in ONE day so visitors can immerse themselves in a day of indulgence, shopping, and entertainment," says Jeanine van Kradenberg, Co-owner of the Fair. "We urge everyone to seize the opportunity to secure their Early Bird tickets now, for BOTH the Fair and our Night Gig, before the prices go up on 9 November. We only have 3,000 tickets in reserve for Tami's show, and once they're gone…they're gone!"
Kāpiti Food Fair will be held on Saturday December 2nd, 2023 at the Mazengarb Reserve in Paraparaumu on the Kāpiti Coast with gates open from 10am to 4pm.
Get your tickets now while they're priced at $10 per adult, children up to 16 are FREE and those with a Gold Card or Student ID are only $5.
Book your tickets here >> https://events.humanitix.com/kapiti-food-fair-2023
About:
Kāpiti Food Fair was established in 2008 as a community event with humble beginnings. Now privately owned and operated in a business partnership between Helene Judge and Jeanine van Kradenburg, the vision of the Fair is about making a lasting impression in the minds and bodies of all foodies.
While their mission is to bring visitors to Kāpiti for a fun, tasty and indulgent day out with GOOD friends, GOOD times and GOOD food, Helene and Jeanine also endeavour for Kāpiti Food Fair to be remembered as an iconic food and beverage pop-up extravaganza that sees visitors returning year after year.
Contact:
Helene Judge, 027 244 9585 or Jeanine van Kradenburg, 021 605 488, contact >>