Media Release
Kapiti Food Fair
Country Music Star Tami Neilson to Headline Kāpiti Food Fair Night Gig
Kāpiti Coast, Wellington, New Zealand, 4th August 2023 – The Kāpiti Food Fair is thrilled to announce the introduction of the brand-new Night Gig as part of its annual Fair day celebrations. Taking centre stage at the inaugural event is none other than the internationally acclaimed country music sensation, Tami Neilson, most recently winner of the 2023 APRA Best Country Music Song Award for 'Beyond the Stars', a duet with Willie Nelson. Having won multiple Country Music Awards, she is without a doubt, our Queen of Country Music!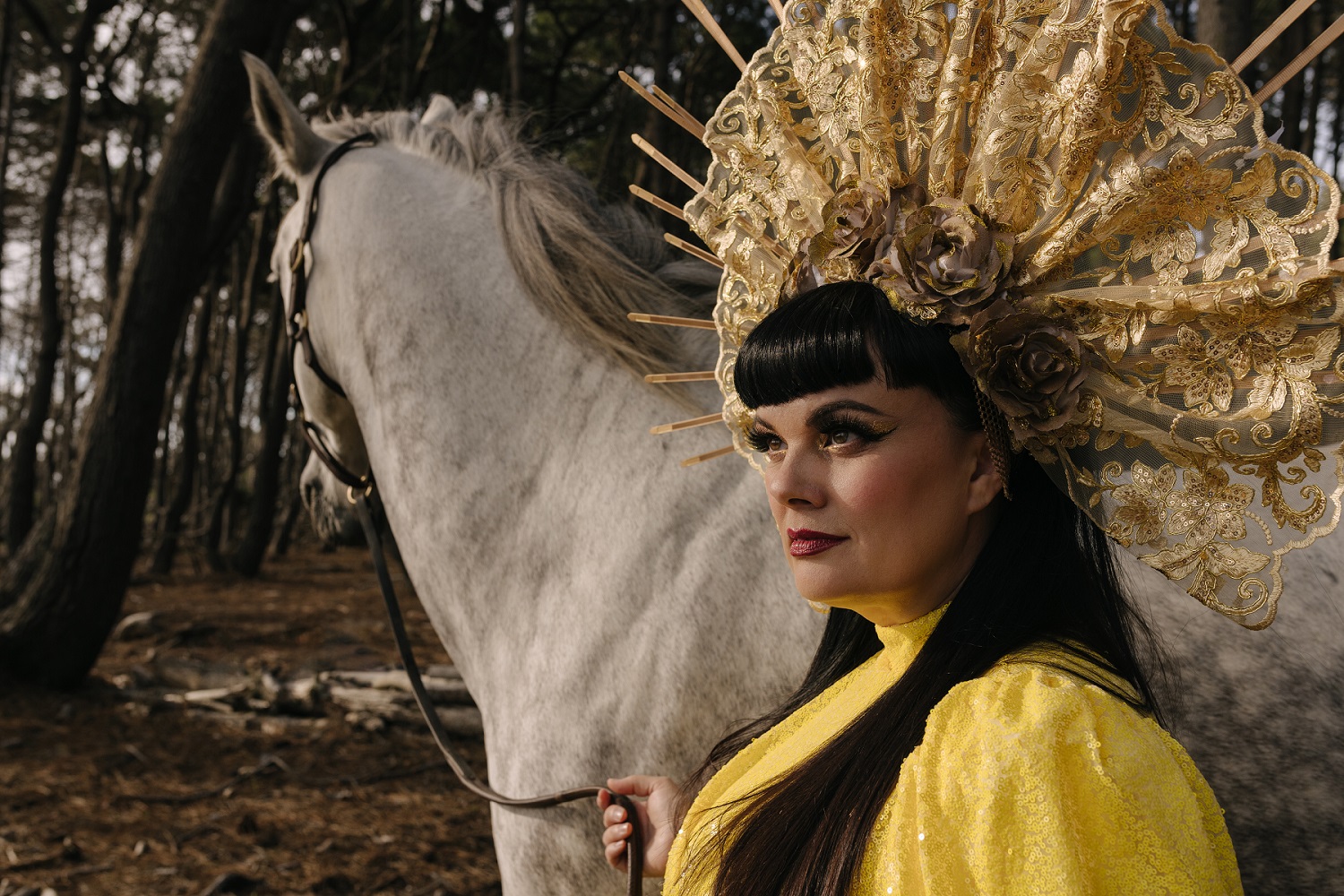 Born in Toronto and now calling New Zealand home, Tami Neilson's musical journey began at a young age, performing alongside her family in the renowned Canadian country music band, The Neilson Family Band. She comes from humble beginnings, having busked the streets of small-town Ontario with her family at a young age to put food on the table and perform gospel concerts to prisoners. Her extraordinary talent has seen her share stages with legends like Kitty Wells and Johnny Cash, and she has left a lasting impression on audiences worldwide with her booming vocal power and striking personal approach to country, rockabilly, and soul.
Tami Neilson's latest album, Kingmaker, has received widespread acclaim, solidifying her status as a game-changer in the industry. Her captivating talent and empowering message in her music have made her a role model and a powerful wāhine voice for positive change within the country music industry. Her unmatched voice has been described as a "fire-breathing R&B belter" by Rolling Stone Magazine, capturing hearts and souls with every performance.
"We can hardly believe that Tami agreed to perform at the Kapiti Food Night Gig. It was hard to keep the news under wraps but now we are finally able to share it. We can't wait for Tami to take control of the Tuatara Stage, we know she will put on a show to remember. Her one-of-a-kind voice puts a spell on her audiences and soon Kapiti will be able to experience it," says Jeanine van Kradenburg, Co-owner of the Kapiti Food Fair. "This is a big gig by Kāpiti standards, and it's right on our own doorstep. No additional cost or need to travel anywhere to see an award-winning country music legend."
Having won numerous accolades – including 2014 APRA Silver Scrolls Award, Best Country Album at the New Zealand Music Awards in 2009, 2010, 2012, 2015, 2021, and 2022, she also won Best Country Song in 2014, 2020, 2021, and 2023, while also taking home awards in 2022 for Best Producer for Kingmaker and Best Solo Artist – Tami Neilson continues to be a dominant force in the country music scene.
The Fair organisers are releasing 3,000 tickets TODAY for the Night Gig, and it is anticipated that they will sell out quickly. This unique event offers Kāpiti residents and visitors an exceptional opportunity to experience the magic of Tami Neilson's live performance and celebrate her remarkable journey from humble beginnings to international acclaim.
Don't miss this unforgettable evening of music and inspiration at the Kāpiti Food Fair Night Gig, where Tami Neilson promises to be a cage shaker, a game changer, and a true Kingmaker!
"By now, Kāpiti Food Fair converts all know our Fair motto is GOOD friends, GOOD times and GOOD food," said Helene Judge, the other Co-owner of the Fair. "When we sat down to plan the addition of our NEW Night Gig this year, both Jeanine and I wanted GREAT music and entertainment to command the stage for this first-time event. It's important this event is successful as we are taking a massive financial risk in running two GIGs in ONE day. This is a monumental leap for us which is both scary and exciting. as we are new to the music promoter role. We have all the right production crew on-board, so we know we are doing the right thing by the Kāpiti Food Fair and creating something for everyone attending to have a wonderful night out."
Tickets for the Fair and the Night Gig will be available on Humanitix. We love their platform as they are a registered charity for the tech generation. When you buy a ticket their booking fees (and GST) are absorbed by the Fair – this means there is nothing extra to pay at check-out! Humanitix uses the booking fees to cover their costs and everything else goes to their education projects. The Fair has chosen to support 'A better start for disadvantaged Māori and Pasifika students'.
The Kāpiti Food Fair will be held on Saturday December 2nd 2023 at the Mazengarb Reserve in Paraparaumu on the Kāpiti Coast with gates open from 6:45 PM to 10:30 PM. This night-time concert is OUTDOORS and will take place RAIN or SHINE. There will be a Food Truck Alley serving up delicious grub and the Tuatara Licenced Bar operating throughout the Gig. It will be something to truly look forward to – tell all your friends, whānau, and colleagues. LOOK-OUT Kāpiti, Tami is on her way!
EARLY BIRD tickets are on-sale NOW, and if purchased by 8 November, are $65 Adult or $195 Family (2 Adults & 2 Rangatahi up to 17). From 9 November, tickets will be priced as $75 Adult or $215 Family (2 Adults & 2 Rangatahi up to 17). ADDITIONAL Rangatahi up to 17 anytime tickets will be $35.
About:
Kāpiti Food Fair was established in 2008 as a community event with humble beginnings. It is now privately owned and operated in a business partnership between Helene Judge and Jeanine van Kradenburg. The vision of the Fair is about making a lasting impression in the minds and bodies of all foodies. Their mission is to bring visitors into Kāpiti to experience 'our place' while having a fun, tasty and indulgent day out with GOOD friends, GOOD times, GOOD food and GREAT music!
Contact:
Helene Judge, 027 244 9585 or Jeanine van Kradenburg, 021 605 488, contact >>